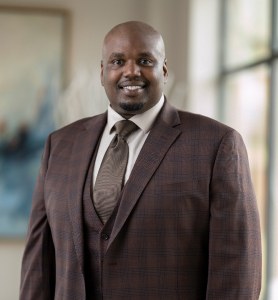 Nursing home abuse is a significant concern across the United States, and Plano, Texas, is no exception. When elders are placed in a care facility, they should be treated with dignity and decency and receive appropriate care. Unfortunately, this isn't always the case. If you or a relative have fallen victim to nursing home abuse, a knowledgeable and experienced Plano nursing home abuse lawyer can aid you in pursuing justice for yourself and your family members.
Our law firm has plenty of experienced nursing home abuse lawyers who can provide you with the legal services you deserve. Learn more about how we protect nursing home residents, and contact us for a complimentary consultation if you or a relative has endured nursing home neglect or abuse in Plano, TX.
Experienced Representation From Our Plano Nursing Home Abuse Lawyer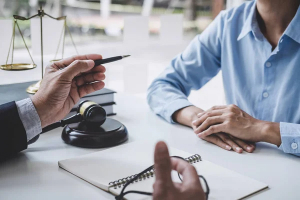 At Ward + White, our experienced Plano nursing home abuse attorneys are devoted to protecting the rights and welfare of our senior community. We possess a comprehensive understanding of the laws and regulations governing nursing home facilities, and we leverage our extensive experience to hold abusive or neglectful parties accountable. Our attorneys will work relentlessly to ensure you receive the compensation you deserve.
Plano Nursing Home Abuse Statistics
A National Center on Elder Abuse study revealed that around 1 in 10 Americans aged 60 and over have endured some form of elder abuse. In Plano, with its substantial elderly population, the prevalence of nursing home abuse is a critical issue. The actual statistics of abuse cases might be much higher, as many instances go unreported.
Types of Nursing Home Abuse
Nursing home abuse can manifest in various forms, overt and more subtle. Understanding the various types of abuse is crucial to identifying them early, taking appropriate action, and holding the guilty parties accountable. Multiple forms of abuse can occur in a nursing home setting. Still, it's important to remember that each victim's experience is unique, and abuse can involve a combination of these categories.
Physical Abuse
Physical abuse in a nursing home entails any physical blow or force that may result in trauma, an injury, or a deficit of some kind. This includes overt acts of violence such as hitting, pushing, or slapping and any unwarranted use of restraints. Even if the abuser claims these actions were necessary for the resident's safety or discipline, they are still forms of abuse.
Misuse of medication to sedate or control a resident also falls into this category. Physical abuse often leaves visible signs and can lead to long-term physical and psychological damage.
Emotional or Psychological Abuse
Emotional or psychological abuse refers to the infliction of distress, anguish, or pain. Emotional abuse may also involve:
Treating the elder like a child.
Disregarding their input.
Disrupting their normal living patterns.
This form of abuse can be more challenging to detect than physical abuse, as there are often no visible signs. However, it can be equally, if not more, damaging, leading to depression, anxiety, withdrawal, and other emotional issues.
Sexual Abuse
Sexual abuse in a nursing home entails any non-consensual sexual contact of any kind. This can range from unwanted touching to sexual assault or battery. In certain instances, residents may be unable to consent due to cognitive impairments. Signs of sexual abuse can include unexplained STDs, contusion and injury around the breasts or genital area, and changes in behavior. It is a deeply violating form of abuse and can have severe emotional effects.
Neglect
Neglect in a nursing home setting represents the failure to fulfill a caretaking obligation, resulting in a lack of necessary care for the resident. It can manifest as failure to provide adequate food, water, shelter, personal hygiene, medication, comfort, personal safety, or other essentials.
Neglect can also involve failure to prevent dehydration, malnutrition, and bed sores or not assisting the resident with necessary hygiene. While sometimes, due to understaffing or lack of resources, neglect is unacceptable and a form of abuse.
Financial Exploitation
Financial exploitation involves the use of a resident's financial assets without his knowledge or consent. It can include actions such as cashing a resident's checks without getting permission, forging a resident's signature, stealing a resident's money or possessions, or forcing the resident to sign a legal document, such as contracts or wills.
Sometimes, the abuser may use a resident's cognitive impairment to manipulate them into providing financial gifts or changing their will. This type of abuse can rob an elderly person of their financial security and independence.
Signs and Symptoms of Nursing Home Abuse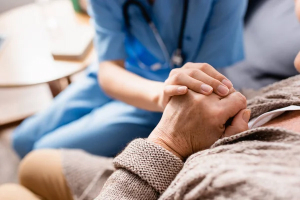 Identifying nursing home abuse can be challenging, especially as elderly residents might be unable or afraid to report it themselves. However, several physical, behavioral, and environmental indicators could suggest a resident is a victim of abuse or neglect. Noticing these signs early and taking prompt action can significantly protect the resident's rights, safety, and well-being.
Physical Indicators
Physical indicators of nursing home abuse can include unexplained injuries like bruises, burns, or scars. Frequent infections could suggest neglect or unsanitary conditions, while frequent injuries could suggest physical abuse or a lack of appropriate assistance with mobility.
Signs of improper medication administration can also be a critical indicator of abuse or neglect. Over-sedation could suggest that staff use medication to control the resident's behavior. At the same time, under-sedation could indicate that the resident's pain or medical conditions are not being properly managed. Rapid weight loss, dehydration, bedsores, or other unexplained changes in physical health can also be signs of abuse or neglect.
Behavioral Indicators
Behavioral indicators can be less obvious but equally telling. Sudden changes in a resident's behavior, such as increased agitation, withdrawal, or depression, could suggest emotional abuse or neglect. Fear or tension around certain caregivers could indicate that abuse is occurring, while a sudden withdrawal from social activities could suggest the resident is experiencing emotional distress.
Unusual financial transactions could suggest financial exploitation. This could include sudden changes in a resident's financial situation, unexplained withdrawals or transfers, new credit cards or loans, or changes to the resident's will or power of attorney.
Environmental Indicators
Environmental indicators can provide further clues to potential abuse or neglect. Poor personal hygiene, such as unwashed hair, dirty clothes, or the resident being left in soiled bedding or clothing, can suggest neglect. Similarly, unsanitary living conditions, such as dirty rooms, bathrooms, or communal areas, can also suggest neglect.
Unattended medical needs, such as untreated injuries, missed medication doses, or a lack of necessary medical aids like glasses or dentures, can also indicate neglect.
Lack of necessities like food, water, or utilities could suggest neglect and may lead to malnutrition, dehydration, or other health issues. In addition, frequent staff turnover, lack of adequate staffing, or unwilling staff to leave you alone with the resident could suggest systemic issues contributing to abuse or neglect.
Recognizing these signs and taking action is crucial to protect our elders from abuse. If you spot and recognize any of these signs, it's critical to investigate further and, if necessary, seek legal help.
Liability in Nursing Home Abuse Cases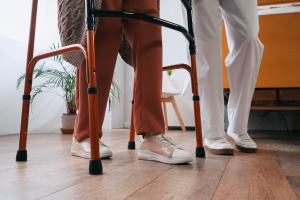 In a nursing home abuse case, various parties can be held liable. This can include the nursing home facility for negligent hiring or inadequate training, caregivers directly engaging in abusive behavior, or even a third-party contractor responsible for the resident's care.
Steps To Take in a Nursing Home Abuse Case
It can be demoralizing if you or someone you love has fallen victim to abuse in a nursing home. Thankfully, there is no need to face this ordeal alone. There are several necessary actions that you need to undertake. They include:
Document the Abuse and Gather Evidence: This includes taking photographs of injuries, keeping a diary of incidents, and collecting any relevant medical records.
Reporting the Abuse to the Appropriate Authorities: This can include local law enforcement, the local Adult Protective Services agency, and the Texas Department of Aging and Disability Services.
Seeking Medical Attention and Ensuring the Resident's Safety: Prompt medical care is crucial to address immediate health concerns and document abuse or neglect.
Contacting a Nursing Home Abuse Lawyer: An experienced lawyer can help you navigate the legal process, protect your rights, and seek the compensation you deserve.
Initial Consultation and Case Evaluation: During this step, your lawyer will review your case, discuss your legal options, and devise a strategy for moving forward.
The sooner you reach out to a nursing home abuse lawyer who can help you or a family member, the more uncomplicated it will be for you to make sure your rights are protected. Keep in mind that there might be a time limit within which you need to file your claim, so be sure to reach out to us as quickly as possible.
What To Expect When Filing a Plano Nursing Home Abuse Lawsuit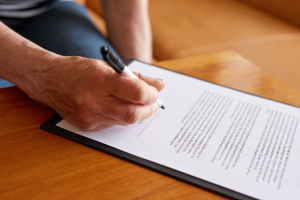 When filing a nursing home abuse lawsuit, here's what you can expect:
Gathering Additional Evidence: Your attorney will thoroughly investigate the case, collecting any additional evidence to support your claim.
Interviewing Witnesses and Obtaining Statements: Any potential witnesses, including other residents, staff, or visitors, will be interviewed to build a robust case.
Reviewing Medical Records and Documentation: Medical records and other relevant documents will be carefully reviewed to establish a pattern of abuse or neglect.
Consulting With Medical and Expert Witnesses: Medical and industry experts may be consulted to provide opinions about the resident's condition and the standard of care that should have been provided.
Establishing Liability and Negligence: Your attorney will work to establish that the nursing home or its staff were negligent in their duty of care, leading to the resident's injuries.
The Statute of Limitations
In Texas, the statute of limitations on personal injury claims, including nursing home neglect or abuse, is two years from the date the injury was discovered or should have been discovered. Therefore, it's crucial to act quickly if you suspect nursing home abuse.
Kinds of Compensation You Can Receive in a Plano Nursing Home Abuse
Victims of nursing home abuse in Plano, or their families, may be eligible for various types of compensation. For example, you could be eligible for economic damages, which refers to anything that can be quantified objectively. This may include medical expenses incurred during the process and any lost income you may have endured because of the abuse.
There are also circumstances where you may qualify for non-economic damages. This includes damages for things that cannot necessarily be quantified objectively but are no less important. This might include emotional distress, pain and suffering, and loss of consortium.
While not common, your case may even qualify for punitive damages. These damages are normally granted in cases where the conduct or negligence is particularly egregious, and we can assess and review your case to see if we think you may deserve punitive damages.
Contact Our Plano Nursing Home Abuse Attorney at Ward + White for an Initial Consultation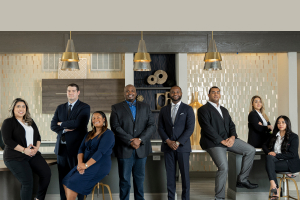 If you suspect nursing home abuse, do not hesitate to reach out to our experienced Plano nursing home abuse attorneys at Ward + White. During an initial consultation, we will discuss your case, help you understand your legal options, and guide you through the next steps. Let us help you seek the justice and compensation you and your loved ones deserve. Contact us for a free consultation.