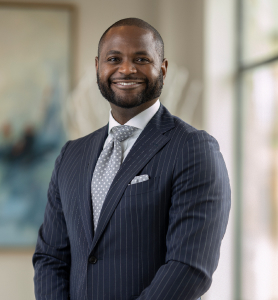 If you live in McKinney, Texas, you understand that accidents can happen anytime. You always need to seek medical care as quickly as possible, and then you need to call our personal injury lawyers to schedule a consultation.
At Ward + White, our personal injury attorneys have tremendous experience in personal injury law representing personal injury victims of all backgrounds. We will lean on that experience to help you recover as much compensation as possible.
Look at our services below, and call us to schedule a case consultation with an experienced personal injury attorney. Our McKinney personal injury attorneys can review your case to see if you have a personal injury claim.
Secure Legal Representation for Your McKinney Personal Injury Lawsuit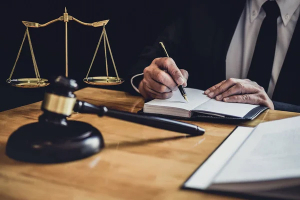 At Ward + White, we can provide comprehensive legal representation for your McKinney personal injury lawsuit. We will always start by closely examining your personal injury claim to see if someone else should be held responsible for that accident.
Then, if we can prove that another party is liable, we can pursue compensation from them to cover your expenses. It includes not only your property damage but also any medical expenses that you may have incurred. We may seek different types of damages depending on the nature of the accident.
McKinney Car Accident Statistics
Car accidents are prevalent in the local area, and because the region is growing, car accidents are becoming more common. For example, the number of fatal car accidents in McKinney doubled from 2019 to 2020.
In addition, the number of people involved in these accidents also increased by more than 300%. Because these accidents are becoming more common, you must ensure that you have appropriate legal representation following a motor vehicle collision.
Common Types of Personal Injury Cases
Our law firm can handle numerous types of personal injury cases. Some of the most common examples of personal injury cases that we take regularly include:
Car Accidents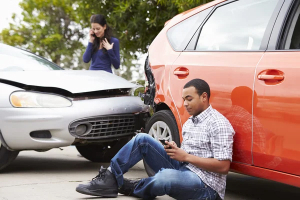 Of course, we can represent you if you are involved in a motor vehicle accident. If you suffer a serious car crash, seek medical care as quickly as possible. Then, remember to contact us to schedule a consultation with our personal injury lawyer.
We can review your case and see if you deserve compensation that can cover your car repair bills, medical expenses, and even income you may have lost. Count on our McKinney personal injury lawyer to help you.
Truck and Bus Accidents
While car accidents are always serious, collisions that involve trucks and buses are even more severe. Because these vehicles are so large, even a relatively minor accident could result in serious injuries.
In addition, there may be a company that should be liable for your accident, as commercial organizations frequently operate trucks and buses.
Premises Liability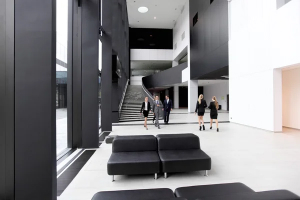 Even though we have lots of businesses in the local area that provide us with exceptional goods and services, they also have to make sure they take appropriate care of their property.
If you are hurt when you visit one of the businesses in the local area, you may have a premises liability case on your hands. If we prove that the individual or business did not take appropriate care of their property, we can pursue compensation on your behalf.
Nursing Home Abuse or Neglect
Nursing homes are expected to provide exceptional care for their residents, and if they fall short of that goal, we may be able to file a lawsuit.
For example, maybe they forgot to give your loved one his medication, or perhaps they did not bathe your loved one appropriately. We can also file a lawsuit if your loved one was abused.
Some of the most common examples of nursing home abuse include physical, emotional, financial, and even sexual abuse.
Medical Malpractice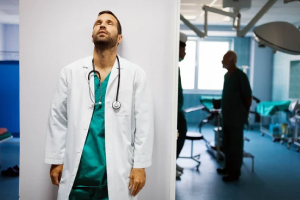 The doctors in our community always go out of their way to care for us. Many will go the extra mile to ensure we have what we need. Unfortunately, there are cases where doctors make mistakes, and if they do, you should not be responsible for the financial fallout after that mistake.
We may be able to pursue a medical malpractice claim if you have been injured by a medical professional making a mistake.
Wrongful Death
Just because the passing of your loved one wasn't criminal doesn't mean you shouldn't hold someone else responsible. If you feel that your loved one's passing circumstances were suspicious, we can see if you deserve a wrongful death claim. We can take a look and see if you have the standing to bring a lawsuit, and if you do, we can provide you with the representation you need.
What To Do if You Are Injured in McKinney, TX
If you get injured in McKinney, TX, there are several essential steps you need to follow. They include:
Notify the Authorities and Collect Evidence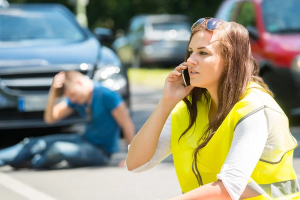 First, you need to call the authorities as soon as possible. Even if you feel like the accident was relatively minor, you still need to call the police and ask them to write a report. If there is no official report following the accident, it will be difficult for you to seek compensation.
Be honest with the police officers when they arrive, and try not to worry about what anyone else is saying. The only thing you can do is be honest with the police about what happened in the accident from your perspective.
Seek Medical Care
Next, you must make sure that you seek appropriate medical care. Your health has to come first, and you should always go and see a doctor, even if you feel like you have not been hurt.
There might be some injuries that have not yet caused any symptoms, and you need to treat them appropriately because you do not want them to worsen. Then, remember to ask for a copy of your medical records, as you might need them to prove your injuries.
Contact an Attorney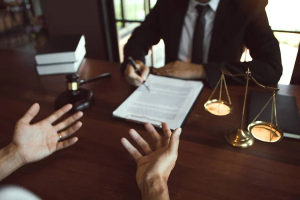 Finally, you need to contact an attorney for a case consultation. At Ward + White, we can provide a free consultation to see if you are entitled to compensation.
You deserve to focus on your medical recovery, but you also need someone who can handle all of your legal issues. We would be happy to do that, freeing your attention to your medical care.
Comparative Negligence in Texas Injury Cases
If you file a personal injury lawsuit in Texas, you will be governed by comparative negligence. It means that someone else could be held responsible for your accident, but you could also be partially accountable.
For example, if a jury decides you are 20% responsible for the accident, your potential settlement could be reduced by 20%. It could be a significant amount of money, which is why you need to rely on us to help you recover as much compensation as possible.
Damages in a McKinney Injury Case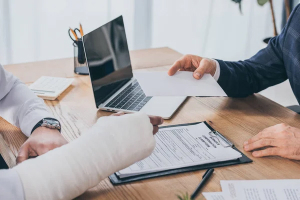 If we can file a personal injury claim on your behalf, we can recover several types of damages for you. Some of the most common examples include:
Economic Damages
First, we can pursue economic damages for you. If you have a receipt showing that you have incurred expenses due to the accident, we can cover those expenses.
For example, you may have an invoice from a car repair shop that has fixed your car for you, or you may have a bill from the doctor because of your injuries. We can add up all those expenses and ensure they are appropriately covered by any settlement you receive.
Non-Economic Damages
Then, we can pursue non-economic damages for you as well. These damages might not necessarily have a receipt, but they are still very important.
For example, if you cannot return to work because of the accident, we can ask for compensation to replace your lost income. Or, if you have had a difficult time sleeping at night or if you have developed PTSD as a result of the accident, we may be able to ask for compensation that can help you cover your pain and suffering.
Punitive Damages
Not every case will be entitled to punitive damages. Still, if the circumstances of the accident were particularly severe, we could ask for punitive damages on your behalf. These damages are designed to punish the other party, and we can review your case to see if you deserve punitive damages. These can significantly increase your settlement's size, but your accident has to be particularly egregious.
Our goal is to ensure we maximize your compensation, so make sure you reach out to us as soon as possible to schedule a case consultation.
Texas's Statute of Limitations May Apply in Your Case
There is a statute of limitations on personal injury cases, and it could apply to your situation. You have two years from your accident in Texas to file a personal injury claim. You may have plenty of time to conduct a full investigation, but this time will go by quickly. 
If you allow the statute of limitations to close, you may not be able to file a personal injury claim, even if you would otherwise have been successful.
What One of Our Personal Injury Lawyers in McKinney Can Do for You
If you decide to reach out to our personal injury team, we can advocate on your behalf in plenty of ways. Some of the biggest examples include:
We can conduct a full investigation to ensure we have all the necessary documentation to support your case.
We can interview and depose witnesses to ensure we have all the essential information.
We can contact expert witnesses who can help with your version of the events.
We can negotiate with an insurance company to ensure you receive an appropriate settlement following an accident.
We can also help you take your case to trial if you feel you are not getting fair compensation.
We want to ensure all options are on the table, so contact us as soon as possible to schedule your case consultation.
Contact Our Experienced McKinney Personal Injury Lawyers at Ward + White Today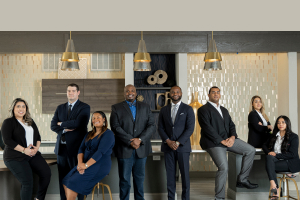 At Ward + White, our top priority is to protect your rights. You only have to pay us if we win, so there is no risk in contacting us to schedule your case consultation.
It would help if you had an experienced legal team in your corner to fight for your rights and protect your interests. Contact us today to schedule an appointment for your free case consultation.