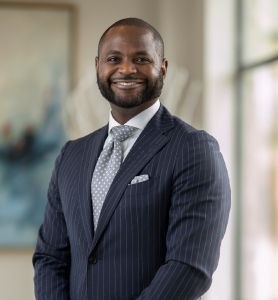 Nursing home abuse is a tragedy that impacts countless individuals and families across the country, including McKinney, Texas. If you believe your loved one is enduring maltreatment or neglect in a nursing home, taking prompt action is of utmost importance to protect them and hold the responsible parties accountable. This is where the experienced McKinney nursing home abuse lawyers at Ward + White can help.
We understand the severe pain that nursing home neglect and abuse can cause to a nursing home resident and his family. Rely on our legal services to represent your family member when nursing homes fail to meet the appropriate standard of care.
How a McKinney Nursing Home Abuse Lawyer Can Help You With Your Case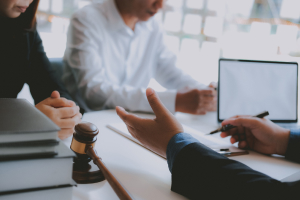 A seasoned McKinney Nursing Home Abuse Lawyer can provide invaluable assistance in various ways. They include:
Investigating Nursing Home Abuse Cases
A seasoned lawyer can conduct an exhaustive and thorough investigation into the suspected abuse. They can interview staff, residents, and other witnesses, review medical records, and utilize experts to identify signs of abuse or neglect.
Collecting Evidence
Attorneys can help gather crucial evidence that can support your case. This includes medical records, photographs, video surveillance, witness testimony, and more. They understand what kind of evidence is most effective in these cases and how to obtain it legally.
Building a Strong Legal Case
Once they have collected all necessary evidence, your lawyer will build a compelling case demonstrating the nursing home's negligence and the harm your loved one has suffered. They will navigate the complex legal system and manage all aspects of your case, from filing the lawsuit to negotiating a settlement or advocating for you in court.
Pursuing Compensation and Justice for Victims
Ultimately, your lawyer will aim to secure justice for your loved one and ensure they obtain just and fair compensation for the harm they have experienced. This can include indemnity for medical bills, pain and suffering, and more. Texas Civil Practice and Remedies Code § 41.001 provides the legal basis for damages in these cases.
Types of Elder Abuse That May Occur in Nursing Homes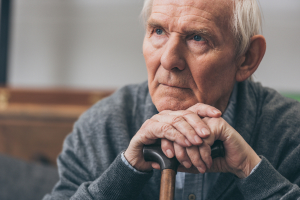 There are various forms in which elder abuse can occur in nursing homes, all of which can have severe, long-lasting effects on victims.
Understanding the different types of abuse can assist you in recognizing any maltreatment your loved one may be experiencing.
Physical Abuse
Physical abuse involves intentional physical harm, such as hitting, striking, pushing, or improperly using restraints. It can result in visible injuries like bruises, cuts, or burns, as well as more subtle signs like unexplained weight loss or changes in behavior.
Emotional Abuse
Emotional or psychological abuse involves actions that cause emotional pain, distress, or anguish. This includes verbal assaults, threats, humiliation, isolation, or ignoring the resident. It can lead to anxiety, depression, withdrawal, and other behavioral changes.
Financial Abuse
Financial abuse happens when an individual illegally or improperly uses an elderly person's money, property, or assets. This can involve theft, fraud, coercion, or manipulation, leading to considerable financial loss and distress for the victim.
Sexual Abuse
Sexual abuse entails any form of non-consensual sexual contact or exploitation. This can range from unwanted touching to sexual assault, leading to severe physical and emotional trauma.
Possible Signs of Nursing Home Abuse
Detecting the signs of nursing home abuse is crucial for intervening early, stopping the abuse, and protecting your loved one from further harm. It's important to remember that victims of abuse may not always voice their experiences due to fear, embarrassment, or cognitive impairments. Therefore, remaining vigilant about potential indicators is key. Some possible signs of nursing home abuse to be aware of include the following:
Physical Indicators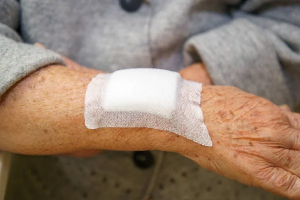 Physical signs of abuse can include a wide range of observable changes in your loved one's physical condition. Unexplained injuries like bruises, cuts, or burns are immediate red flags. These may occur repeatedly or appear in different stages of healing, suggesting a pattern of ongoing abuse.
Periodic infections may also be a sign of abuse or neglect, particularly if the nursing home fails to provide a satisfactory explanation or doesn't promptly address the issue. Look for signs of improper medication administration, such as over-sedation, under-sedation, or unexplained changes in your loved one's condition that could suggest incorrect dosage or medication type.
Signs of neglect are also crucial to watch out for. These can include bedsores (also known as pressure ulcers), which often develop when a bedridden or immobile resident is not regularly repositioned. Poor hygiene, indicated by dirty clothing or an unkempt appearance, can also point to neglect. Rapid, unexplained weight loss might suggest malnutrition or dehydration, which can occur when staff fails to provide adequate food or fluids.
Behavioral Changes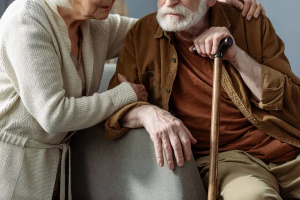 Changes in behavior can be a telltale sign of abuse and often manifest as significant shifts in mood, personality, or routine activities. A normally outgoing resident might become withdrawn, avoiding social activities or interactions they previously enjoyed. Fear or anxiety, particularly around certain caregivers, can suggest physical or emotional abuse.
Depression is another common sign of abuse, as victims may feel hopeless or trapped in their situation. Changes in sleep or appetite can also be indicative of stress or fear. Excessive sleepiness, insomnia, loss of appetite, or overeating can all be signs of abuse-related distress.
In financial abuse cases, sudden changes in the resident's financial situation can be a warning sign. This could involve unexplained withdrawals, changes in financial documents, missing personal items, or sudden difficulty paying bills.
Neglect or Inadequate Care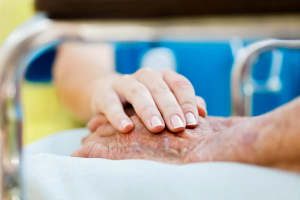 Signs of neglect can overlap with physical and behavioral indicators but also include aspects related to the nursing home environment and the resident's overall well-being. Untreated health problems, such as ignored or poorly managed chronic conditions, can suggest inadequate medical care.
A lack of necessary aids, like glasses, hearing aids, or dentures, can severely impact a resident's quality of life and may signify neglect. Similarly, the nursing home environment's state can indicate the level of care provided. Unsanitary conditions, such as dirty rooms or bathrooms, can pose significant health risks, while unsafe conditions, like poor lighting or cluttered walkways, can increase the risk of accidents.
Steps To Take if Nursing Home Abuse Is Suspected
If you have reasons to suspect your loved one is being maltreated or neglected in a nursing home, the steps to follow include:
Documenting and Reporting the Abuse
Record all signs of abuse or neglect and communicate your concerns to the nursing home administrator or supervisor. If the situation remains unresolved, or if your loved one is in imminent peril, report the abuse to local law enforcement and the Texas Department of Aging and Disability Services (DADS).
Seeking Immediate Medical Attention for the Victim
Make sure your loved one receives essential medical care. This addresses their immediate health needs, and medical records can serve as crucial evidence in your case.
Contacting a McKinney Nursing Home Abuse Lawyer
Contact an experienced McKinney Nursing Home Abuse Lawyer who can advise you through the legal process, advocate for your loved one, and seek compensation for their harm.
Preserving Evidence and Witness Statements
Retain any evidence of abuse, including photographs, medical records, and financial statements. Also, document any statements from your loved one or other witnesses about the abuse.
Assigning Liability for Nursing Home Abuse in McKinney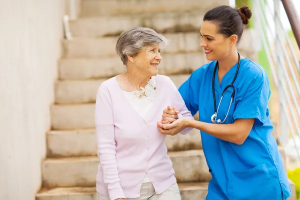 Determining who is liable for nursing home abuse can be intricate and will rely on the specifics of your case. Liable parties can include individual caregivers who perpetrated the abuse, supervisors who failed to prevent or stop the abuse, and the nursing home facility itself if it failed to hire, train, or supervise its staff properly or if it failed to maintain a safe and adequate living environment. An experienced lawyer can help determine all liable parties in your case.
Statute of Limitations
In Texas, the statute of limitations for personal injury cases, including nursing home abuse, is typically two years from the date of the injury. This means you should file a lawsuit within this time period. Nevertheless, there may be exceptions to this rule, so it's crucial to seek advice from a lawyer promptly to ensure you don't miss your chance to seek justice. Texas Civil Practice and Remedies Code § 16.003 provides more information on the statute of limitations.
Damages You Can Recover From Your McKinney Nursing Home Abuse Case
If your loved one has been a victim of nursing home abuse, they may be entitled to various forms of compensation for their injuries and losses. The purpose of such compensation is twofold: to restore the victim to their previous condition as much as possible and to deter future similar conduct by the perpetrator or other potential offenders. A few examples of damages you might pursue include:
Medical Expenses
In the aftermath of nursing home abuse, your loved one may need extensive medical treatment. They may require hospitalization, surgery, long-term care, rehabilitation services, or other forms of medical intervention to recover physically. The cost of prescription medication can also be significant, especially if ongoing medication is required to manage pain, infections, or other conditions resulting from the abuse.
Additionally, your loved one might need therapeutic services, such as physical therapy or occupational therapy, to regain lost skills or abilities. In severe cases, they may also need psychiatric or psychological treatment to cope with the emotional and mental trauma caused by the abuse.
Future medical expenses are also crucial, as nursing home abuse can lead to long-term or permanent health problems requiring ongoing care. An experienced lawyer can work with medical experts to estimate the likely cost of future medical care and ensure that it is appropriately factored into the compensation your loved one receives.
Physical and Mental Pain and Suffering
The physical pain and suffering endured by your loved one because of the nursing home abuse are compensable damages. This includes the immediate pain caused by any physical abuse and any ongoing pain resulting from the injuries.
Mental suffering is also a significant part of the harm caused by nursing home abuse. Emotional trauma can be profound, leading to depression, anxiety, post-traumatic stress disorder (PTSD), and other psychological conditions. These conditions can significantly impact your loved one's quality of life and may require long-term psychological or psychiatric treatment.
Additionally, your loved one may be compensated for the loss of enjoyment of life. This refers to the reduced quality of life due to their injuries, including limitations on their ability to engage in previously enjoyed activities, their overall happiness and satisfaction, and their sense of security and dignity.
Punitive Damages
While you should be made whole again, there are situations where punitive damages could be granted to punish the responsible party and prevent similar actions from happening down the road.
Punitive damages are not awarded in every case. They are typically reserved for cases where the defendant's conduct was willfully malicious, fraudulent, or grossly negligent. If punitive damages are awarded, they can significantly increase the total amount of compensation your loved one receives.
Work With Our McKinney Nursing Home Abuse Lawyer at Ward + White | Call Us Today!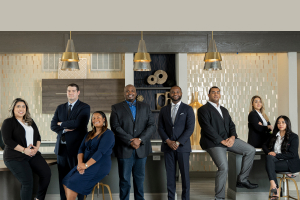 If you or a family member has been abused or neglected in a nursing home, rely on Ward + White to represent you. We have the experience, resources, and dedication to pursue justice for your loved one and hold the responsible parties accountable. Contact us today for a free consultation.