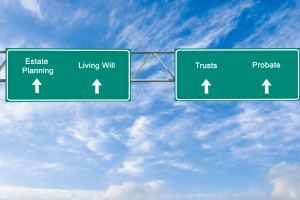 Death is an inevitable part of life. Unfortunately, legal complications may arise even in these trying times, which must be dealt with sensitivity and care. Our experienced Dallas probate attorney can help you smooth out any legal challenges during the probate process.
At Ward + White, Our Dallas legal team has the expertise and compassion to win your case. Our mission is to provide astute and compassionate legal assistance to families facing legal hurdles in the probate process.
We bring extensive proficiency and professionalism to every case we handle. We can tailor our legal support to your individual needs and concerns. Call us at (469) 941-0040 to schedule a free consultation.
A DALLAS PROBATE ATTORNEY HELPS YOU THROUGH A DIFFICULT TIME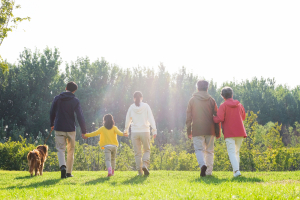 The demise of a loved one is always torturous for the surviving members. If the deceased person leaves behind a large estate, the process of probate can be even more complicated and stressful. A Dallas probate lawyer can help you through this by handling all the legal aspects of the probate process.
The Dallas probate attorneys at Ward + White law office have extensive experience handling various aspects of probate, from filing the necessary paperwork with the court to distributing the assets to the beneficiaries. We will work thoroughly with you to ensure the process goes as smoothly as possible.
WHAT IS PROBATE?
Probate is the legal procedure of settling an estate after someone passes away. This process involves intricate steps and complex laws necessitating the help of an experienced probate attorney who will lead your way in this legal process.
The first step in probate is to file a petition with the probate courts. This petition initiates the legal process and names the executor of the estate. The executor is responsible for handling all of the details of the estate, including distributing assets and paying debts.
Once the petition is filed, the probate courts will notify all interested parties, usually creditors and beneficiaries. This notice allows everyone to object to the estate if they feel something is wrong. After the objections have been addressed, the executor can begin distributing assets to the heirs.
The probate law can be very complicated, and it is critical to seek guidance from Dallas probate attorneys. They can help you identify the necessary steps you have to take for your case and ensure a seamless process.
Ward + White is a probate law firm with more than a decade of experience handling probate cases in Dallas, Texas. We understand the intricacies of the probate system, and we can help you efficiently navigate the process.
DALLAS, TEXAS PROBATE SERVICES WE OFFER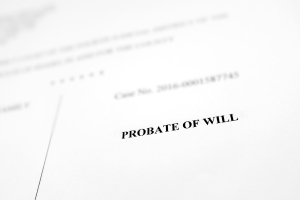 At Ward + White law office, our Dallas probate lawyers provide comprehensive probate services for clients around Dallas area. We have a wealth of experience in probate law and are well-equipped to handle all aspects of the probate process.
We offer a wide range of probate services, including:
WILL CONTESTS
If you believe that a will is not valid, or if you have been left out of a will, you may have grounds to contest the will in court. Our experienced probate lawyers can help you voice out your rights and question the validity of the presented will. We will ensure that your rights as an heir are upheld and protected.
TRUST ADMINISTRATION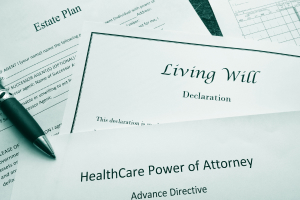 Sometimes the process of trust administration or establishment could go awry. We understand that trust litigation can be a complex and emotionally charged legal matter. Our experienced probate attorneys will work diligently to protect your interests and ensure that the trust is administered according to your wishes.
TRUST LITIGATION
We understand that trust litigation can be a complex and emotionally charged legal matter. Our experienced probate attorneys will work diligently to protect your interests and ensure that the trust is administered according to your wishes.
BENEFICIARY REPRESENTATION
Instances exist when the court denies the right of the beneficiary to claim his inheritance. The law surrounding these cases can be tricky, which is why you need the help of an adept probate lawyer. Our legal team at Ward + White has experience working with beneficiaries ensuring they receive their rightful inheritance.
PROBATE ADMINISTRATION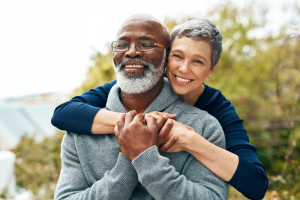 Similar to trust administration, probate administration ensures your assets are managed and distributed effectively. With the probate administration, this process is overseen by the court. We have experience helping executors, administrators, and beneficiaries navigate the complicated probate process.
ESTATE PLANNING
An established estate plan ensures the protection of your assets, minimizes tax implications, and safeguards the future of your family members. We can help you achieve this by establishing a law-abiding and effective estate plan. We will work with you to prepare estate planning documents and devise a plan satisfying your needs and objectives.
ESTATE ADMINISTRATION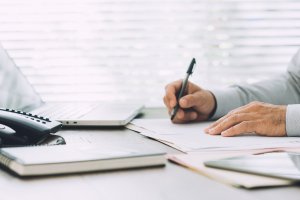 The death of a sole provider is always a difficult time. As an estate executor or administrator, you may feel overwhelmed by the extensive legal process. Our experienced probate attorneys can lead you through every step of the estate administration process, from filing the necessary paperwork to distributing assets to beneficiaries.
ESTATE AND PROBATE LITIGATION
Challenges may emerge during the estate and probate process. Dealing with such predicaments can be an enduring time for your party. Seeking the legal assistance of an estate and probate attorney minimizes the impact of these disputes and ensures your beneficiary will inherit the legacy you left them.
BREACH OF FIDUCIARY DUTY
A breach of fiduciary duty occurs when a trustee or representative fails to act in the interest of the benefactor. This is a common yet critical challenge faced by many families. If you believe that the executor or administrator of a loved one's estate has breached their fiduciary duty, our experienced probate litigation attorneys can help.
INTESTACY AND COMMUNITY PROPERTY
If a loved one dies without a will, their assets will be subject to intestate succession laws. This means that the court will determine how the deceased person's assets will be distributed.
In Texas, community property laws apply to intestate succession, meaning if you die without a will, your community property and other assets will go to your nearest surviving relative (i.e., spouse and children).
WHY SHOULD YOU CHOOSE WARD + WHITE LLP TO HANDLE YOUR PROBATE NEEDS?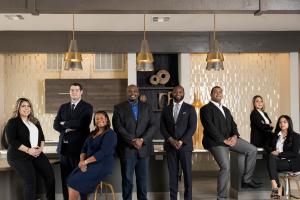 As a client-centric law firm, Ward + White guarantees your rights, interests, and needs are protected throughout the probate process. The steps and legalities involved in this legal procedure can be daunting and hard to navigate.
Our extensive experience in this aspect of law ensures that you will receive the best solution and plan of action for your unique case. Whether you are facing probate litigation, estate planning challenges, or trust administration disputes, our astute attorneys can help you.
Our goal is to provide you with the legal guidance and support you need to navigate the probate process confidently. We offer an extensive range of legal services related to probate, including:
Probate litigation
Will contests
Trust administration
Estate planning
If you are facing a legal issue related to estate planning, trusts, wills, and probates, contact us today to schedule a free consultation. We will meticulously investigate your case and help you understand your legal options.
DALLAS PROBATE FAQS
HOW DO I AVOID PROBATE IN DALLAS, TEXAS?
There are a few ways to evade probate in Dallas. One of the most common ways is to have your assets jointly owned with someone else, ideally your spouse. Another method is to establish a living trust and put all of your assets into the trust.
HOW LONG DOES PROBATE TAKE IN DALLAS, TX?
The amount of time it takes to probate an estate in Dallas can vary depending on the size and complexity of the estate. Generally, however, simple estates may be processed in as little as six months, while more complex estates can take up to two years or more.
WHAT ASSETS ARE SUBJECT TO PROBATE?
Probate generally applies to any asset that is individually owned or does not have a named beneficiary, including property, life insurance policies, and retirement accounts. A probate attorney can help you identify probate and non-probate assets.
DO ALL ESTATES HAVE TO GO THROUGH PROBATE IN DALLAS, TEXAS?
able to go through an accelerated probate process called "summary administration." The inheritance must meet specific criteria before qualifying for summary administration, including:
The value of the estate is less than $50,000;
The estate owes no debts;
All of the beneficiaries agree to waive their right to full administration.
The estate will go through regular probate proceedings if it does not qualify for summary administration.
WHAT IS THE AVERAGE COST OF A PROBATE LAWYER IN TEXAS?
The average cost of a probate lawyer in Texas varies widely, and it's hard to provide a ballpark figure as attorney fees differ from one law firm to another. Generally, the attorney will weigh the complexities of your case, the estimated timeline of your case, and their level of field expertise.
CAN I PROBATE A WILL WITHOUT A LAWYER IN TEXAS?
It is not advisable to probate a will without the assistance of an attorney. Probate can be an elaborate process, and an experienced lawyer can help ensure the process goes smoothly.
CAN I PROBATE A WILL WITHOUT A LAWYER IN TEXAS?
It is not advisable to probate a will without the assistance of an attorney. Probate can be an elaborate process, and an experienced lawyer can help ensure the process goes smoothly.
HOW LONG AFTER DEATH DO I HAVE TO PROBATE THE WILL?
According to the Texas Estate Code §256, you generally have to probate the decedent's will within four years after their death.
CONTACT OUR EXPERIENCED DALLAS PROBATE LAWYER FOR A FREE CONSULTATION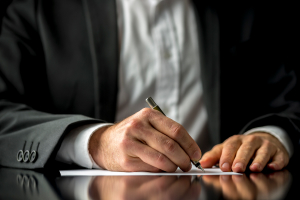 At Ward + White, our Dallas probate attorney has extensive experience handling all aspects of probate law. We understand the complexities involved in the probate process and are dedicated to providing our clients with the highest quality of legal representation.
We offer a free consultation to discuss your probate matter and answer any questions you may have. Contact us today to schedule your free consultation with one of our Dallas probate attorneys.