If you have been injured in an accident, you need an experienced Dallas personal injury lawyer on your side. The Dallas personal injury lawyers at Ward + White are dedicated to fighting for the rights of accident victims and bringing them the compensation they deserve.
We have a remarkable track record of success in Dallas personal injury cases, and we will work unrelentingly to give you the best possible outcome in your case. Contact us at (469) 941-0040 for a free consultation.
TALK TO A HIGHLY RATED TEAM OF DALLAS PERSONAL INJURY LAWYERS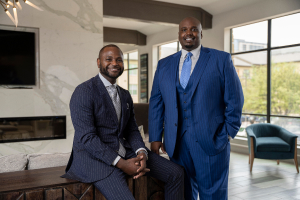 The aftermath can be overwhelming, especially when dealing with severe and life-threatening injuries. You could be dealing with hefty medical bills, lost wages, and the stress of negotiating with insurance companies.
At Ward + White, we have a team of experienced personal injury lawyers dedicated to fighting for the rights of accident victims in Dallas and throughout Texas.
We understand the physical, emotional, and financial toll an accident can take on a family, and we will work persistently to help you get the compensation you deserve.
HOW OUR DALLAS PERSONAL INJURY LAWYER CAN HELP YOU
When dealing with the repercussions of an accident, our Dallas personal injury lawyer can help you recover the compensation you deserve. We will aggressively advocate for your damages and work to give you the best possible outcome.
We understand the aggravations of recovering from debilitating injuries. Our legal team will coordinate with you to provide the individualized support and care you need.
We will also keep you posted on your case status, answer any questions you may have along the way, and provide astute insight about your case. Call us today and get started on the road to recovery.
HOW COMMON ARE ACCIDENTS IN DALLAS, TEXAS?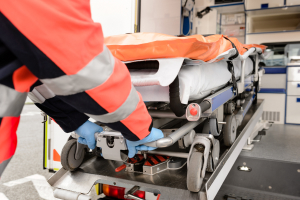 No one can anticipate an accident, but unfortunately, accidents happen daily and often with devastating consequences. When faced with such circumstances, you may wonder how common these types of incidents are in Dallas, Texas.
Unfortunately, the answer is that accidents are all too common in the Dallas area. In fact, according to recent data, there were over 35,000 accidents in Dallas last 2021. This brings us to the 15.22% increase (4,489 deaths)& of fatalities since 2020 (3,896 deaths).
Of course, not all of these accidents will result in injuries, but many will. Those injuries can range from minor to life-altering. It's essential to seek immediate legal guidance when dealing with this situation.
At Ward +White, we have extensive experience helping accident victims. We understand your challenges and will fight tirelessly to give you the compensation you deserve.
PERSONAL INJURY CASES WE HANDLE IN DALLAS, TX
At Ward + White, our Dallas personal injury lawyers have the experience and skill to handle a wide variety of personal injury cases, including:
CAR ACCIDENTS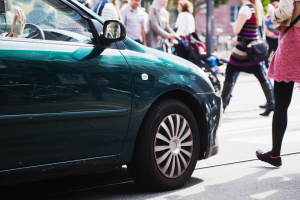 We represent clients injured in car accidents caused by distracted driving, drunk driving, or various types of negligence. If you've been wounded in a car accident, our Dallas personal injury lawyers can help. We will aggressively pursue the at-fault driver and their insurance company to get you the compensation you deserve.
BICYCLE ACCIDENTS
Bicycle accidents are recurring in Dallas due to the city's large size and the number of cyclists commuting through its streets daily. If you've been involved in a bike accident, we can help you hold the responsible party accountable and recover the compensation you deserve.
TRUCK ACCIDENTS
Truck accidents are often complicated due to the involvement of multiple parties: the truck driver, the trucking company, and the producer of the truck or its parts. We can help by conducting an in-depth investigation to identify liable parties and demand damages appropriately.
MOTORCYCLE ACCIDENTS
Motorcyclists are some of the most susceptible road users and often deal with life-threatening injuries or, worse, death. If you or a loved one has been injured in a motorcycle accident, our lawyers can help you fight for the remuneration you deserve.
PEDESTRIAN ACCIDENTS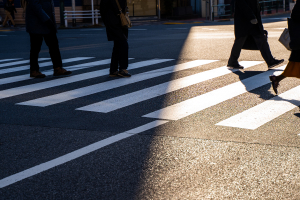 Unfortunately, pedestrian accidents are not uncommon in Dallas. This is predominantly due to the failure of a driver to provide the right of way or caused by deficient road signs. If you've been struck by a car while crossing the street, we can help you recuperate the compensation you deserve.
PREMISES LIABILITY
If you or a loved one was injured on another person's property, you might be able to file a premises liability claim. We will investigate the nature of the accident and determine if the property owner is liable for your injuries.
DOG BITES
There is a gray area regarding dog bites around the country. Texas follows a one-bite rule giving the dog owner a "free" pass if proven that it was the first documented attack from their dog. Otherwise, the dog owner is liable to recuperate the victim for their dog attack injuries.
WORKPLACE ACCIDENTS
You may be qualified for workers' compensation if you have been injured at work. However, in some cases, you may also be able to file a personal injury lawsuit against a negligent third party. From construction site accidents to oil field injuries, our attorneys have the experience and resources to help you get the compensation you deserve.
MOST COMMON TYPES OF PERSONAL INJURIES IN DALLAS
Whiplash: This form of neck injury is caused by a sudden head jerk, often due to a car crash impact. Symptoms can include neck pain, stiffness, headaches, and fatigue.
Broken bones: A broken bone can occur in any part of the body and is usually the result of a direct impact on another object. Common fractures suffered in car accidents include breaks to the arm, leg, and ribs.
Soft tissue injuries: These are injuries to the body's muscles, tendons, and ligaments. They are often caused by the sudden force of impact in a car accident and can result in pain, swelling, and stiffness.
Internal organ damages: Damages to internal organs are often catastrophic. Factors such as the force of impact in a car accident determine the severity of the organ impairment.
Ward + White is a Dallas personal injury law firm representing clients who have been injured due to another person's negligence. Take your first step to recovery by scheduling your free consultation with our legal team.
COMPENSATION AVAILABLE TO VICTIMS FOR THEIR DAMAGES
The compensation amount you may receive as an accident victim will depend on the severity of your injuries and the legalities surrounding your case. Some of the types of compensation that may be available to you include:
Medical treatment expenses
Lost wages
Pain and suffering
Emotional distress
Loss of enjoyment of life
Punitive damages
The Dallas personal injury attorneys at Ward + White are here to help you obtain the compensation you deserve. We will investigate your case, gather evidence, build a strong case, and represent you in court on your behalf.
THE STATUTE OF LIMITATIONS FOR PERSONAL INJURY CASES IN DALLAS
According to Texas Civil Practice & Remedies Code §16.003, personal injury cases must be filed within two years of the date of the injury. If you're dealing with accident injuries, you must immediately contact a personal injury attorney to avoid missing the state's limitations.
WHY CHOOSE WARD + WHITE LAW OFFICE TO HANDLE YOUR DALLAS PERSONAL INJURY CASE?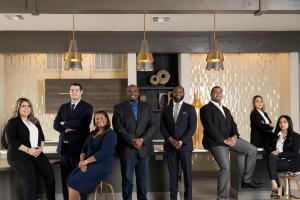 Despite the recurring instances of personal injury cases in the state, the aftermath of this incident inflicts heavy repercussions on the surviving family members.
With piling medical bills, lack of financial foundation, and the burden of the legal procedure, dealing with everything at once can overwhelm you. At Ward + White, we understand what you are going through, and we are here to help.
Our Dallas personal injury lawyers have been helping accident victims in Texas for more than a decade. Our proven track record of success is evident in the millions of compensation we recovered for our clients, helping them minimize the accident's implications on their quality of life.
Our firm's mission is to deliver compassionate and competent representation for all our clients. We will thoroughly review your case and devise the best legal defense for you. Call us today at (469) 941-0040 to get started.
FREQUENTLY ASKED QUESTIONS ABOUT DALLAS PERSONAL INJURY
Personal injury is any physical or mental detriment you suffer because of someone else's negligence. Additionally, wrongful death is also classified under this aspect of the law because of the element of negligence.
HOW MUCH IS MY PERSONAL INJURY CASE WORTH?
The value of your injury case depends on a multitude of factors, including the severity of your injuries, the extent of your economic damages, and the strength of your legal claim.
HOW LONG DO I HAVE TO FILE A PERSONAL INJURY LAWSUIT IN DALLAS, TX?
The statute of limitations for personal injury cases in Dallas, TX, is two years from the date of the accident. This law is mentioned under the Texas Civil Practice & Remedies Code §16.003.
WILL I GO TO COURT IF I FILE A PERSONAL INJURY CLAIM?
Most personal injury cases are resolved out of court, but some may go to trial if the insurance company denies offering a fair settlement. In this case, hiring a lawyer becomes a necessity than an option.
HOW MUCH DOES A DALLAS PERSONAL INJURY ATTORNEY COST?
The cost of a personal injury attorney varies greatly. Some more experienced lawyers may demand higher service fees than new attorneys. If budget is an issue, consider hiring a lawyer with contingency payment. This means you only have to pay them if they successfully win your case.
HOW DO I KNOW IF I HAVE A VALID PERSONAL INJURY CASE?
If any of the elements of a personal injury case are present, you may have a valid personal injury case. The aspects of a personal injury case are:
Duty: The first element that must be proven in a personal injury case is that the defendant had a duty to act responsibly around the plaintiff.
Breach of Duty: The second element that must be proven is the breach of the aforementioned duty.
Causation: The vital element is the correlation between the breach of duty and the victim's injury.
Damages: Once the connection is established, the victim must manifest proof of sustained injuries or incurred damages.
An experienced personal injury attorney can help you prove these elements and establish a solid legal claim against the defendant.
SHOULD I ACCEPT A FIRST SETTLEMENT OFFER FROM AN INSURANCE COMPANY?
The defendant's insurance company may try to lowball you during the settlement negotiation. Many lawyers advise injury victims to reject this initial settlement offer. It's advisable to accept a proffer only if your attorney approves it.
CONTACT OUR EXPERIENCED DALLAS PERSONAL INJURY ATTORNEY FOR A FREE CONSULTATION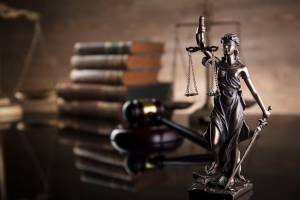 Tackling personal injury cases is not easy, but you don't have to do it alone. Call us today at (469) 941-0040 and schedule your free consultation. We'll review the details of your accident and let you know what options are available to you. Don't wait to get the help you need. Contact our Dallas personal injury lawyer today.