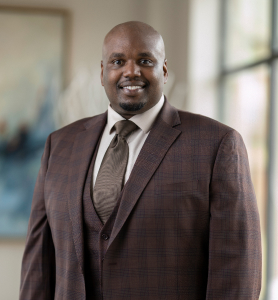 The decision to place a loved one in a nursing home is never easy, and discovering that they have suffered abuse or neglect in the very place meant to care for them can be devastating. At Ward + White, our compassionate Dallas Nursing Home Abuse Lawyers are dedicated to helping families seek justice and hold the responsible parties accountable.
Below, we will discuss various aspects of nursing home abuse, including types of abuse, signs of neglect, and the steps involved in filing a lawsuit. Our legal team is here for you when you need us the most, so do not hesitate to call us for a free case consultation if you feel a family member has suffered physical and emotional mistreatment or medical malpractice in a nursing home.
Secure Legal Representation From Our Dallas Nursing Home Abuse Lawyer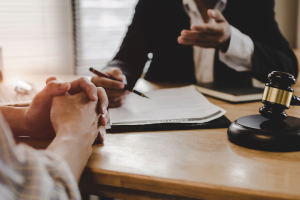 At Ward + White, our experienced Dallas nursing home abuse attorneys understand the emotional and psychological impact that nursing home abuse can have on victims and their families. We are committed to providing empathetic, expert legal representation to help you seek justice and compensation for the suffering your loved one has experienced.
Our dedicated lawyers will work relentlessly to investigate the circumstances of the abuse, collect evidence, and build a robust case in your favor. We will provide you with the emotional support you need and deserve every step of the way.
Texas Nursing Home Abuse Statistics
Nursing home abuse is prevalent in the United States, and Texas is no exception. According to the National Council on Aging, up to 5 million older Americans are abused yearly. However, it's essential to note that many nursing home abuse cases go unreported, making the true scale of the problem even more alarming.
Recent studies have shown that Texas ranks poorly in terms of nursing home quality and safety, with many nursing homes in the state receiving a below-average rating. These statistics highlight the urgent need for increased awareness, oversight, and legal intervention to protect vulnerable nursing home residents from abuse and neglect.
Types of Nursing Home Abuse
Nursing home facility abuse can take various forms, from physical mistreatment to financial exploitation. Understanding the different types of abuse is crucial to identify better and address these issues effectively.
Mental and Emotional Abuse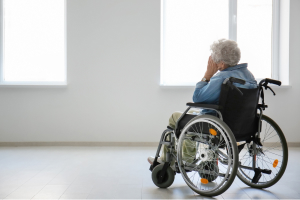 Mental and emotional abuse can be as harmful as physical abuse, if not more so. This mistreatment may involve verbal attacks, degradation, social isolation, or manipulation that causes the victim emotional pain, fear, or anxiety. It can lead to long-lasting psychological damage that may require extensive therapy and support.
Sexual Abuse in Nursing Homes
Sexual abuse in nursing homes represents a profoundly disturbing violation of a resident's dignity, safety, and well-being. This abuse may include inappropriate touching, sexual assault, or other non-consensual sexual acts that exploit the victim's vulnerability. Our older family members are among the most vulnerable targets, so providing them with the support they need is critical.
Elder Financial Abuse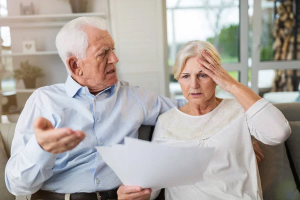 Financial abuse occurs when someone, whether a nursing home staff member or an outside individual, takes advantage of an elderly resident for financial gain. This exploitation may involve stealing money or personal belongings, forging signatures, or pressuring the victim into changing their will or financial documents against their best interests.
Countless older Americans are taken advantage of financially, so family members must be vigilant and report any suspicions to local law enforcement.
Improper Wound Care
Neglecting a resident's wounds or pressure ulcers can lead to severe complications, including infections or life-threatening conditions like sepsis. Nursing home staff must provide proper wound care, including regular cleaning, dressing changes, and monitoring, to promote healing and prevent further harm to the resident.
Medical Care and Medication Errors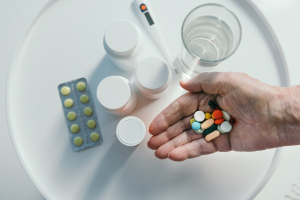 Medical negligence in nursing homes can result in dire consequences for residents. This type of negligence may involve administering incorrect medications or dosages, failing to monitor a resident's medical conditions adequately, or neglecting to provide necessary medical treatments that can significantly impact the resident's health and well-being.
Physical Abuse or Neglect
Physical abuse involves intentionally causing harm to a nursing home resident, such as hitting, pushing, or improperly using restraints. Neglect, on the other hand, occurs when a resident's basic needs—such as food, water, hygiene, and medical care—are not sufficiently met, resulting in a decline in their health or quality of life. Both physical abuse and neglect are serious issues that must be addressed as quickly as possible.
We are here to offer a free consultation. If you need emotionally supportive, experienced, and compassionate attorneys, we are here to help you.
Signs of Nursing Home Neglect and Abuse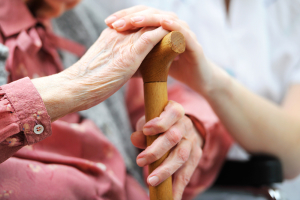 It is crucial to remain vigilant for any signs of nursing home abuse or neglect to protect your loved one and ensure they receive the appropriate care they deserve. Nursing home abuse can vary in signs and symptoms, but a few common themes exist.
Some indicators to watch for, which may suggest mistreatment or neglect, include:
Bedsores
Bedsores, also known as pressure ulcers, can develop when a resident is left in one position for extended periods without being repositioned. If left untreated, these painful sores can lead to severe infections and other complications.
Bedsores may indicate neglect in providing proper care, repositioning, and monitoring a resident's overall well-being. Bedsores must be addressed quickly because they could lead to complications if not treated quickly.
Change in Behavior of the Patient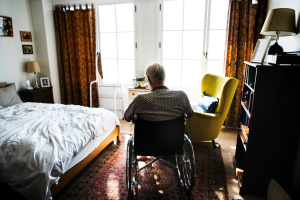 A sudden change in the patient's behavior, such as increased agitation, fear, withdrawal, or depression, may indicate that they are experiencing abuse or neglect. These behavioral changes can indicate that the resident is mistreated or their emotional needs are unmet.
Communicating with your loved one and paying close attention to changes in their demeanor or interactions with staff and other residents is essential.
Poor Record-Keeping
Inadequate documentation of a resident's care, medications, medical treatments, or daily activities can indicate neglect or mismanagement in a nursing home. Proper record-keeping is crucial to ensure that residents receive appropriate care and that any issues or concerns are promptly addressed.
Disorganized or missing records can hinder effective care and may indicate that the nursing home staff is not adequately monitoring or addressing the resident's needs.
Unusual Bruises, Scratches, or Other Injuries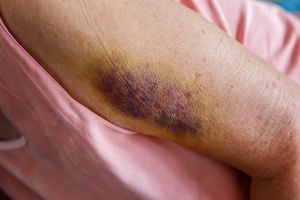 Unexplained injuries, such as bruises, cuts, or fractures, can be a red flag for physical abuse or neglect. While accidents can happen, it's essential to investigate any unexplained injuries to determine their cause and ensure that the resident is not harmed intentionally or through neglect.
In some cases, these injuries may result from improper use of restraints, falls due to lack of supervision, or even direct physical abuse by staff or other residents.
Malnutrition or Dehydration
Weight loss, malnutrition, or dehydration can be signs that a resident is not receiving adequate nutrition and hydration. Nursing home staff should ensure that residents receive well-balanced meals and have access to water throughout the day. Malnutrition and dehydration can lead to severe health issues and be a sign of neglect or mismanagement.
Poor Hygiene and Living Conditions
If a resident's personal hygiene is consistently poor, or their living conditions are unclean and unsanitary, it may indicate neglect. Nursing home staff are responsible for ensuring residents are clean, groomed, and living in a healthy environment. Unsanitary conditions can lead to health problems and negatively impact a resident's well-being.
If you notice any of these issues, schedule your case consultation quickly. We can fully investigate the nursing home environment and work to help you recover full and fair compensation.
Victims of Elder Abuse and Nursing Home Neglect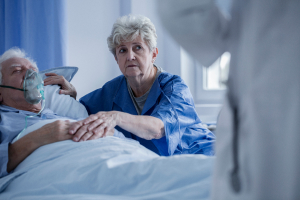 Elderly individuals are particularly vulnerable to abuse and neglect due to their age, health conditions, and dependence on caregivers. Those with cognitive impairments, such as dementia or Alzheimer's disease, may be at even greater risk as they may struggle to communicate or understand their situation.
In addition, seniors who are isolated, have limited mobility or suffer from chronic illnesses may also be more susceptible to mistreatment.
Most Common Perpetrators of Elderly Abuse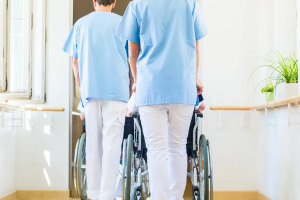 Nursing home abuse can be perpetrated by various individuals, including staff members, other residents, or even family members. In some cases, nursing home employees may be overworked, undertrained, or lack proper supervision, leading to abusive or neglectful behavior.
Furthermore, individuals with a history of violence, substance abuse, or mental health issues may be more likely to engage in abusive actions. Be vigilant and report any suspicions of abuse or neglect to protect the elderly from harm.
What to Expect When Filing a Nursing Home Abuse Lawsuit
Filing a nursing home abuse lawsuit involves several steps, including gathering evidence, proving negligence, and demonstrating the extent of damages suffered by the victim.
Our Dallas nursing home abuse lawyers will guide you through the entire process, advocating for your loved one's rights and working to secure the compensation they deserve. Some of the steps involved in filing a lawsuit include:
Investigating the abuse and gathering evidence, such as medical records, witness statements, and expert opinions.
Identifying the liable parties may include nursing home staff, facility administrators, or the nursing home itself.
Filing a formal complaint with the appropriate court.
Engaging in settlement negotiations or going to trial if necessary.
Throughout the process, your attorney will provide support, guidance, and legal expertise to help you and your loved one navigate the complex legal system.
Ways to Find Out If a Nursing Home or Assisted Living Facility Is Up to Standard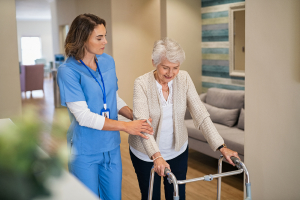 Before selecting a nursing home for your loved one, it's crucial to research and evaluate the facility's quality of care, safety, and overall reputation. This may involve visiting the facility, speaking with staff and residents, and reviewing inspection reports or ratings from government agencies, such as Medicare's Nursing Home Compare website.
Other steps you can take to evaluate a nursing home include:
Checking for any history of complaints, violations, or legal actions against the facility.
Speaking with friends, family members, or healthcare professionals for recommendations or insights.
Assessing the facility's staffing levels, staff qualifications, and staff-to-resident ratio.
Observing the facility's cleanliness, safety measures, and overall atmosphere.
The Statute of Limitations
In Texas, the statute of limitations for nursing home abuse claims is typically two years from the date of the injury or discovery of the abuse. Act quickly and consult a Dallas nursing home abuse lawyer to ensure your claim is filed within the appropriate timeframe.
Failing to file a claim before the statute of limitations runs out may result in losing your right to seek compensation for your loved one's injuries.
Kinds of Compensation You Can Receive in a Dallas Nursing Home Abuse
Victims of nursing home abuse may be entitled to various types of compensation, such as:
Medical expenses for past and future treatments related to the abuse.
Pain and suffering endured by the victim as a result of the abuse.
Loss of enjoyment of life due to the impact of the abuse on the victim's mental, emotional, and physical well-being.
In some cases, punitive damages punish the wrongdoer and deter future misconduct.
The specific types and compensation amounts will depend on your case's unique circumstances.
Why You Need a Nursing Home Abuse Attorney
A nursing home abuse attorney is essential in navigating the complex legal process, gathering evidence, proving negligence, and securing the maximum compensation for your loved one. With their expertise and compassionate approach, the attorneys at Ward + White will fight tirelessly to hold the responsible parties accountable and help your family seek justice.
Some of the benefits of hiring a nursing home abuse attorney include the following:
An in-depth understanding of nursing home regulations, state and federal laws, and legal procedures.
Access to resources, such as expert witnesses and medical professionals, to strengthen your case.
Skilled negotiation with insurance companies and opposing counsel to secure a fair settlement.
Representation in court, should your case proceed to trial, to present a compelling argument on your loved one's behalf.
By enlisting the help of an experienced attorney, you can focus on supporting your loved one while your legal team pursues justice and compensation for the harm they have suffered.
Speak With Our Dallas Nursing Home Abuse Attorney at Ward + White for an Initial Consultation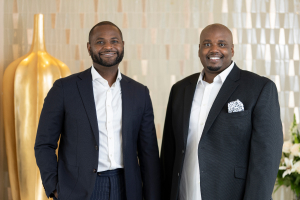 If you believe your loved one is a victim of nursing home abuse, don't hesitate to contact our experienced and compassionate Dallas nursing home abuse lawyers at Ward + White.
We understand the emotional pain and stress that nursing home abuse can cause, and we are here to help you seek justice and compensation for your loved one. Our team will work diligently to investigate the abuse, build a strong case, and advocate for your loved one's rights throughout the legal process.
Call us today to schedule an initial consultation and discuss your case. During this meeting, we will listen to your concerns, answer your questions, and guide you on the best action for your situation. Remember, time is of the essence in filing a nursing home abuse claim, so don't wait to take action and protect your loved one's rights.