All things in life go, but taxes remain, and they will follow you until death. It is crucial to understand the tax implications of your demise and how it will affect your surviving family members. A Dallas estate planning attorney might hold the answer you're looking for.
Drafting and legalizing a will is the best way to ensure asset protection and secure your family. However, preparing a will is not as easy as writing a wish list.
To successfully navigate the intricacies of probate courts in Dallas, TX, hiring an experienced Dallas estate planning attorney, such as what we offer at Ward + White LLP, is crucial.
Our Dallas estate planning attorneys have over a decade of experience helping Texas residents establish an estate plan for themselves and their families. Call us at (469) 941-0040 to schedule a consultation with one of our proficient lawyers.
A DALLAS ESTATE PLANNING ATTORNEY HELPS YOU PROTECT YOUR LEGACY
Our experienced estate planning attorneys at Ward + White, LLP live by one virtue: to put clients first. Our client-first advocacy helps us solidify our attorney-client relationship and inculcate a culture of trust, integrity, and confidentiality.
Most of the clients we help are facing drastic changes in their lives. We understand this predicament and always do our best to provide compassionate legal assistance from our initial consultation to constant touchpoints for case updates.
The estate planning probate is vast and complex. It's easy to get lost in this legal labyrinthine, which is why we always ensure that all our clients' inquiries are answered. Our lines are always open, so our clients and prospects can reach us whenever they need us.
WHAT OUR DALLAS ESTATE PLANNING LAWYER CAN DO FOR YOU
Ward + White, LLP offers comprehensive estate planning legal services. Whether you are looking for probate process assistance, business succession planning, or establishing special needs trusts, you can count on us.
Here's how we can help you establish your estate plan:
Will drafting: We can help you compose a legally binding will that adheres to the requirements of the state of Texas and uphold your best interest.
Appointment of beneficiaries: We will help you appoint the proper beneficiaries for your assets, including your retirement accounts and life insurance policies.
Power of attorney: We can help you delegate a trusted individual to handle your financial and healthcare decisions if you become incapacitated.
Asset protection: Protect your asset from creditors and lawsuits by establishing trusts, granting assets, and using other asset protection strategies we can help you implement.
WHAT IS ESTATE PLANNING?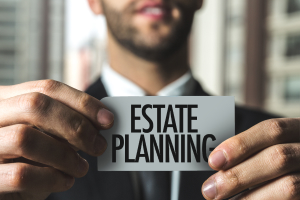 Estate planning is the procedure of organizing your affairs and assets in anticipation of your death or incapacity. The primary goal of estate planning is to protect your loved ones from the burden of managing your estate and minimize the amount of taxes and other expenses they will incur.
Estate planning involves more than just drafting a will. It also includes deciding who will make crucial life decisions for you, how the court will assign your assets after your death, and how your estate will be taxed.
Because estate planning is an elaborate and time-consuming process, it's essential to work with an experienced estate lawyer who can help you traverse the legal complexities and make informed decisions about your future.
You can also reach out to law offices providing comprehensive estate planning services. These firms can help you with will drafting, asset protection, beneficiary appointment, and more.
WHY DO YOU NEED AN ESTATE PLAN IN DALLAS, TEXAS?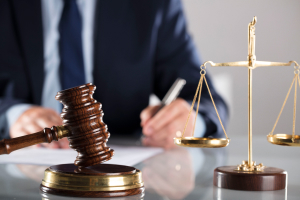 Estate planning is an act of asset protection. Establishing a legally binding estate plan ensures that your family will not have to worry about their future after your demise. Here are some reasons why estate planning is crucial:
Minimize tax implications of probate: Probate is the legal process of distributing your assets after you die. In Texas, the probate process can be lengthy and expensive, often consuming up to 10% of your estate's value. Estate planning can help you minimize the taxes due on your assets.
Avoid critical family disputes: Fighting over inheritance is very infamous, and it often leaves a severe emotional rift. A properly executed estate plan can prevent these disputes by specifying how your assets will be distributed.
Ensures assets will go to beneficiaries: A will is the best way to ensure your assets are distributed according to your wishes. Without a verified will, the state of Texas will decide how to distribute your assets, which may not align with your wishes.
Secure your family's future: A well-drafted estate plan can help you provide for your family's future by ensuring they have the financial resources needed to maintain their living standard.
WE CREATE A UNIQUE, COMPREHENSIVE ESTATE PLAN FOR YOU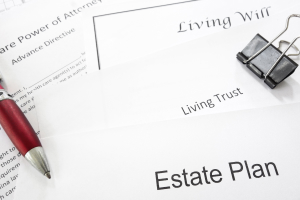 Creating your estate plan can be a daunting process. Our seasoned Dallas estate planning attorneys can give you insightful advice to help you make informed decisions about how you want your last wishes to be carried out.
Our proficiency with the Texas estate and probate law gives us an edge in creating a customized estate plan tailored to your specific needs and goals. We will help you understand the complex legal matter involved in estate planning and ensure your best interests are upheld.
WILLS
Wills are estate planning documents that detail how you want your assets to be distributed after you die. In Texas, a will must be in writing and signed by the testator, the benefactor making the will, in the attendance of two witnesses.
Our estate planning lawyers can assist you in drafting an effective will that meets your unique needs and complies with the specification of the Texas estate law.
TRUSTS
A trust is a legal arrangement whereby you transfer your property to a trustee as the settlor or grantor. The trustee organizes the property for the benefit of the named beneficiaries.
There are different types of trusts, such as living and testamentary trusts. Each type of trust has its purpose and benefits. Our estate planning lawyers can help you choose the right kind of trust for your estate planning needs.
POWER OF ATTORNEY
Powers of attorney are legal orders that give another person the authority to act on your behalf. This authority can appoint a person to make financial or medical decisions.
You can give someone limited power of attorney, which allows them to make limited decisions on your behalf. Or you can provide them broad power of attorney, which will enable them to make all decisions on your behalf.
ADVANCE MEDICAL DIRECTIVE
An advance medical directive is a broad term encompassing any legal order directed at establishing your wishes "in advance" regarding terminal care. Medical directives could be anything from living wills to healthcare proxies.
Your advance directives could include Medicaid planning, tube feeding, DNR, etc. Arranging your orders with an attorney can help avoid potential conflict about your last wishes.
LIVING WILLS
As part of death planning or medical directives, living will allow plan creators to decide their fate for themselves. When you become incapacitated in the future, your medical provider will refer to these documents on how you want them to proceed.
Do you want to be resuscitated? Do you want to be sustained on life support? These are the types of critical decisions a living will help establish.
IRREVOCABLE TRUSTS
Irrevocable trusts are established for asset protection and estate tax minimization. Once an irrevocable trust is created, it cannot be modified or terminated without the permission of the beneficiaries.
This trust is often used to transfer property to your children while they are still alive. Benefactors can also use it to protect their assets from creditors and lawsuits.
GUARDIANSHIP
A guardianship is a legal relationship between a person and an entity, such as a minor or disabled individual. This order gives the guardian authority to make decisions on behalf of the protected person.
In Texas, there are two types of guardianships: plenary and limited.
A plenary guardian has complete authority over the ward's (the person under guardianship) person and estate.
A limited guardian controls only a portion of the ward's life, such as medical care or finances.
WHY YOU SHOULD CHOOSE WARD + WHITE LLP TO HANDLE YOUR ESTATE PLANNING NEEDS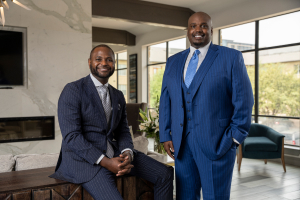 The attorneys at Ward + White, LLP have years of experience handling estate planning needs for clients in the Dallas area. We are knowledgeable about the complex laws involved in estate planning and can help you establish an encompassing plan that meets your unique needs.
More than a decade of combined experience in estate planning: Our attorneys have extensive combined experience in estate planning and can help you navigate the complex ordinances involved in this area of estate planning.
Client-centric approach: Our attorneys take a client-centric approach to estate planning and are dedicated to providing each client with the individualized attention and compassionate service they deserve.
Comprehensive legal solution for your needs: We offer a wide range of estate planning services. Moreover, we will work with you to develop a thorough plan suitable for your family's unique needs.
FREQUENTLY ASKED QUESTIONS ABOUT DALLAS ESTATE PLANNING
(PUBLISHER: MAKE A DROPDOWN MENU)
WHAT IS INCLUDED IN AN ESTATE?
An estate comprises all the property, assets, and debts a person owns. This can include real estate, personal belongings, bank accounts, stocks and investments, life insurance policies, and other properties under your name.
WHAT HAPPENS IF SOMEONE DIES WITHOUT AN ESTATE PLAN OR A WILL?
If a person dies without an estate plan or a will, the state of Texas will determine how to distribute their assets. This process is called "intestate succession," which can be complicated and time-consuming.
HOW MUCH DOES IT COST TO DRAFT AN ESTATE PLAN IN TEXAS?
The legal service fee of an experienced estate planning attorney varies for each law firm. A more complicated estate plan, such as trusts and guardianships, can cost more than usual. Because of this, it's highly recommended you consult with multiple attorneys and weigh your options thoroughly.
HOW IS AN ESTATE PLAN CARRIED OUT AFTER THE TESTATOR DIES?
Estate administration is the method of distributing a person's assets after they have passed away. An executor or representative spearheads this process. The executor will inventory all the assets in the estate, pay any debts and expenses, and then allocate the remaining assets to the beneficiaries.
HOW IS A WILL DIFFERENT FROM A LIVING WILL?
A will is a legal document outlining how a person's assets should be distributed post-mortem. In contrast, a living will is a directive that guides end-of-life medical care. Our Dallas estate planning lawyers are proficient in handling both of these estate documents.
HOW DOES A TRUST DIFFER FROM A WILL?
A trust is a legal order in which an individual, called the trustee, holds property for the benefit of the beneficiary. A will is a verified legal document that outlines how a person's assets should be distributed after post-mortem.
WHAT ARE THE COMMON ISSUES WITH ESTATE PLANS?
There are a few common issues that can arise with estate plans. One is failing to update the plan as life circumstances change correctly. Another is not having a clear understanding of state and federal laws, which can result in the estate plan not being carried out as intended.
CONTACT OUR EXPERIENCED DALLAS ESTATE PLANNING ATTORNEY FOR A FREE CONSULTATION
A well-crafted estate prevents critical family disputes and ensures the security of your assets. If you need assistance with estate planning, our Dallas estate planning attorney can help. We offer a free initial consultation to discuss your unique needs and concerns.
Call us at (469) 941-0040 to book your schedule with our Dallas estate planning attorney. You may also use of online contact form to reach our law office.