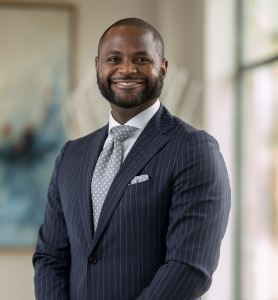 Drunk driving incidents have increased during the last several years in Texas, including in Dallas. Drunk driving accident victims, though no fault of their own, need legal representation from a Dallas Drunk Driving Accident Lawyer to help them with their personal injury cases.
You Can Trust Our Lawyers To Fight for Your Rights in Dallas Drunk Driving Injury Claims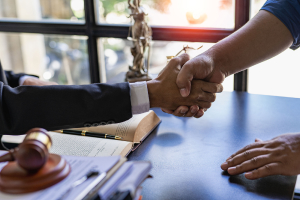 Ward + White offers trusted legal counsel to clients who need an accident lawyer to help them get the compensation they deserve from all liable parties in a drunk driving case. We are committed to every client because your goals are our goals. We firmly believe in a client-first commitment.
Our Dallas drunk driving accident lawyer at Ward + White will listen to you as you provide as many details as possible about what happened when you were involved in a drunk driving accident. We will fight for your rights to receive compensation from the at-fault driver and others potentially liable for your car accident.
Dallas Drunk Driving Laws
The Texas Department of Transportation explains that a person is legally intoxicated under Texas law when their blood alcohol concentration is 0.08%. People who drive with any level of alcohol in their system that impairs their driving ability are driving illegally. A person under 21 is not permitted to drive if they have any detectable amount of alcohol in their system.
Signs of someone being intoxicated, whether or not their blood alcohol level is 0.08% or more, include the following:
Having a strong smell of alcohol on their person;
Slurred speech;
Having red or glassy eyes;
Slowed response time; or
Engaging in reckless driving.
Common Injuries Resulting From Drunk Driving Accidents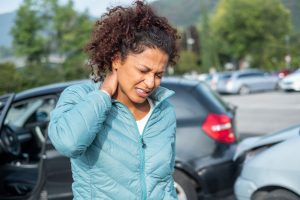 Various injuries, including serious injuries and fatalities, often occur during a drunk-driving crash. Some common injuries that occur include:
Bruises and lacerations, and contusions. Do not assume that bruises or other injuries that seem minor are not, in fact, serious injuries. You could have internal bleeding or lacerations that go deeper than the skin surface that you do not know are serious. You still need to seek medical attention.
Soft tissue injuries. These often result in pain and difficulty performing activities of daily living (ADLs). See a physician to ensure that what you believe are soft tissue injuries are limited to just this type of injury.
Whiplash. Whiplash can result in serious injury to the head and neck. Do not take whiplash lightly. Get medical attention at the emergency department or from your personal physician as soon as possible after a crash with a drunk driver.
Fractures and broken bones. If these are left untreated, they can result in more severe injuries. People involved in drunk driving accidents must seek medical attention to ensure they do not have broken bones. A hairline fracture or a major break in a bone can cause a puncture to vital organs.
Traumatic brain injuries. These are serious, even if the person still can walk and talk as if everything is fine. Do not let any headache go untreated after a motor vehicle accident with a drunk driver. Bleeding in the brain or a fractured skull can cause life-altering changes. It also sometimes leads to coma or death.
Spinal cord injuries. These injuries are life-threatening injuries. They also lead to paralysis in many who become victims of a Dallas drunk driving accident.
Death. Death is the ultimate injury, leaving loved ones to mourn their deceased drunk driving accident victim of the drunk driver. Lawyers can file a drunk driving accident claim for the surviving loved ones entitled to compensation.
Responsible Parties for Drunk Driving Accidents in Dallas, Texas
Many people are likely not to know that there are often more parties that can be held responsible in Dallas drunk driving accident cases. They include the following:
The Driver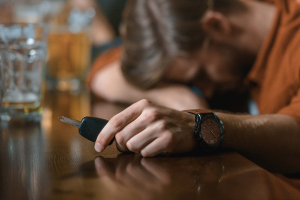 The intoxicated driver who got behind the wheel of a car or other motor vehicle and caused your accident is likely to be held accountable in a personal injury lawsuit. The driver who violates Texas laws related to driving under the influence faces various penalties, including a one-year loss of a driver's license, up to a $2,000 fine, and up to 180 days in jail for a first offense.
A driver who drives drunk in Dallas in subsequent incidents faces up to 10 years in prison and a $10,000 fine. The driver still faces penalties for negligent behavior that causes a rear-end crash or any other accident.
The Drunk Driver's Employer
Employers who allow people to laugh it up while drinking at an office party or when the employer invites everyone to celebrate an achievement with a few drinks are often considered responsible if an employee engages in drunk driving and the driver's intoxication causes an accident.
The victim of such an accident probably has no idea how to hold the intoxicated driver's employer accountable for their injuries.
At Ward + White, we have the experience of holding all responsible parties accountable and fighting for their clients to get the compensation they deserve in the case. We can work to get compensation based on the actions of the drunk driver and others who are responsible for the DUI accident.
The Store, Bar or Restaurant Who Sold Alcohol to the Drunk Driver
Many store or bar owners see cars approaching the establishment, and a person getting out of the vehicle already shows signs of intoxication.
Bar owners who continually serve alcohol to someone they know are drunk, and restaurant employees who continue serving an intoxicated patron are held accountable if the person causes a drunk driving crash.
The Texas Dram Shop Act gives victims who are the injured parties to a drunk driving case the right to sue any business that offers or sells alcohol to a visibly intoxicated customer, including a minor who then injures or kills someone.
Social Host That Provided Alcohol to a Non-related Minor
People who have a party and serve alcohol to non-related minors who then cause a Dallas drunk driving accident that causes injuries or death to you or your loved one are possibly liable in the State of Texas.
Evidence To Support Your Drunk Driving Accident Case in Dallas, TX
It is crucial to have strong evidence to establish your right to receive financial recovery after a drunk driving accident. Get all the evidence that you can at the scene if you can do so before you obtain medical treatment.
Call law enforcement immediately after the accident. Get the police officer's badge number and ask for the police report number. Ensure you get witness contact information and any witness statements at the scene.
Loom for traffic cameras. If you are too injured to do so, the police may be able to obtain traffic camera footage. Let your Dallas drunk driving accident lawyer at Ward + White know if you see traffic cameras.
The drunk driver may have receipts showing the location where the driver purchased alcohol close to the time of the drunk driving crash.
Dallas Statute of Limitations on Car Accidents
The statute of limitations in Texas is two years from the date of the accident. Do not think you have a long time to pursue a case seeking compensation from a driver who caused your accident. Two years go by quickly, especially when you are receiving injury treatment or recovering from injuries or the death of a loved one.
Contact our professional legal team at Ward + White to start the process of getting fair compensation after the drunk driving crash.
Compensation You Can Recover After a Drunk Driving Accident in Dallas, Texas
The attorneys at Ward + White know how devastating a drunk driving accident is for victims and their families. We work diligently to get the compensation you deserve and obtain the best possible outcome in your case.
Medical Expenses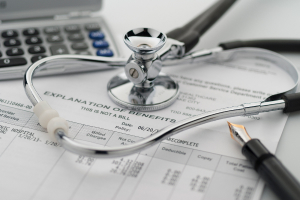 Ward + White lawyers recognize that your medical expenses do not end when you leave the emergency department or doctor's office. Medical expenses quickly mount and are a form of economic damage. Drunk driver crash victims often receive compensation for medical expenses, including prescriptions and treatment.
Lost Wages
Lost wages are another kind of economic damage because they are the actual damages. Lost wages include wages lost for treatment or therapy, not just wages lost on the day of the accident.
Loss of Future Earning Capacity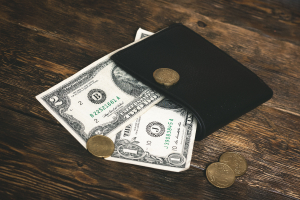 Compensation for the loss of future earning capacity considers what the injured party would have earned, but for the drunk driver and other responsible parties causing the drunk driving crash. People who experience devastating injuries that result in permanent disability or disfigurement, such as a limb loss, are in situations where the court would consider the loss of future earning capacity.
The death of a loved one often leaves a family struggling because they no longer have the wages that the deceased loved one contributed to the family.
Property Damage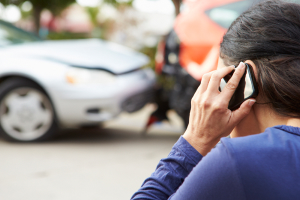 Property damage compensation may include the cost of car repairs. Did a drunk driver total your vehicle? The compensation received for property damage claims varies with each case.
Pain and Suffering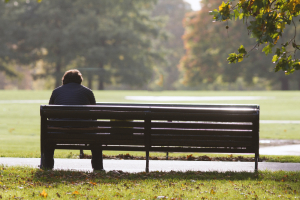 Pain and suffering are non-economic damages. No dollar amount can compensate you for your pain and suffering. Ward + White drunk driving accident lawyers understand and aggressively fight to get every client compensation for their pain and suffering. Reach out to us to discuss your case.
Loss of Enjoyment of Life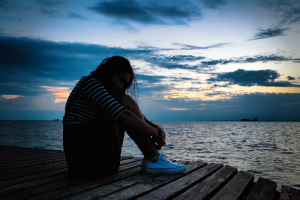 Many people involved in crashes with drunk drivers experience a loss of enjoyment of life. The compensation for loss of enjoyment of life can include the inability to participate in activities you used to enjoy and the loss of companionship with a spouse or other loved one. A person who now uses a wheelchair or is in a coma experiences a loss of enjoyment of life.
The person who dies because of a drunk driver likely has a life ahead of them, which they no longer have because of the fatal crash.
Mental Anguish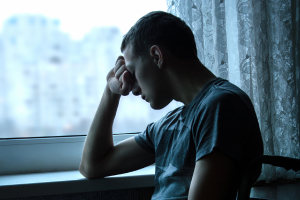 Do not feel ashamed or embarrassed if you experience mental anguish over your injuries, disfigurement, or permanent disabilities from a crash with a drunk driver. The mental anguish that people experience because of their pain or because of the loss of a loved one is something that we understand at Ward + White. We are here for you and your family to pursue compensation for your mental anguish.
Contact Our Dallas Drunk Driving Accident Lawyer at Ward + White Today for an Initial Consultation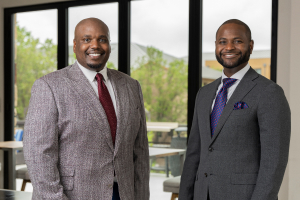 Contact our experienced Dallas truck accident lawyer at Ward + White and discover the meaning of a client-first commitment. We treat each case as an individual case and each client as a separate client. Our goals are your goals. Reach out today for a free case evaluation.