If you are a business owner in Dallas, you understand the importance of having a reliable and trustworthy Dallas business lawyer. Ward + White is a client-centered law firm that aggressively represents its clients to ensure the best outcome.
We view our clients as people first. We bring decades-long experience and professionalism to every case and customize our support to your individual needs and concerns.
As your Dallas business lawyer, we will work to protect your interests and ensure that your business is observing all state and federal laws. We will also provide you with the legal guidance you need to make sound decisions for your business. Contact us today to schedule a consultation.
A DALLAS BUSINESS LAWYER FOR ALL YOUR BUSINESS LEGAL NEEDS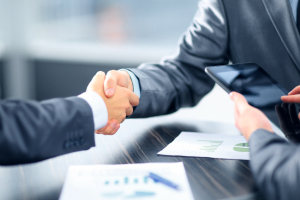 Whether you're building a business or have an existing one, you'll need an experienced Dallas business lawyer to ensure legal compliance. At Ward + White, we understand the challenges and complexities of business laws.
We offer comprehensive legal services to businesses of all sizes, from start-ups to established enterprises. We can help you with an extensive range of legal matters, including:
Business formation and governance
Contracts and agreements
Employment law
Intellectual property
Litigation and dispute resolution
Most law firms provide run-down answers, but not with us. We'll carefully assess what approach will benefit you the most and create data-driven and legally-compliant solutions.
BUSINESS FORMATION AND INCORPORATION
The type of institution you choose for your business will impact many factors, including the start-up cost, debts and obligations, taxes, and the level of paperwork and compliance required.
The attorneys at Ward + White can help you choose the right business entity for your new business. We can also help you prepare the necessary documentation to get your business running.
DISSOLUTION OF A BUSINESS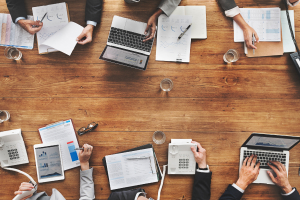 The process of disestablishing a business can be complex and confusing. You must understand its intricate laws, state ordinances, and tax implications. The business law advocates at Ward + White are experienced in business litigation and can help you navigate the process of dissolving your business.
PURCHASE AND SALE AGREEMENTS
The attorneys at Ward + White have experience drafting and negotiating purchase and sale agreements. We understand the unique setbacks that can arise when selling or buying a business, and we will help you avoid these hiccups and ensure a seamless process.
GOVERNMENTAL COMPLIANCE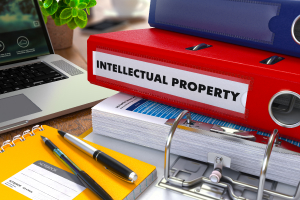 Businesses in the Dallas area must comply with many state regulations. Ward + White can assist your company in ensuring compliance with all applicable state and federal laws. We have experience handling a variety of business litigation matters, including:
Contracts
Employment law
Intellectual property
Regulatory compliance
CONTRACT NEGOTIATIONS AND PREPARATION
Ward + White attorneys have experience representing businesses in various contract negotiations and preparation. We custom our solutions to meet each client's particular needs and goals, from a small business owner needing employment contract assistance to a large corporation needing help with vendor agreements.
EMPLOYMENT CONTRACTS, SEVERANCE, AND RELATED ISSUES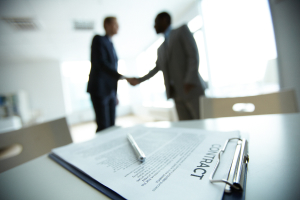 As an employee, the employment contract is one of the critical documents you will sign in your lifetime. This document outlines the agreed terms and conditions of your employment, including your compensation, benefits, duties, and other essential matters.
Even if you were not presented with a written contract, specific laws might provide employees with protections, including:
The right to receive a minimum wage and overtime pay;
The right to be free from discrimination and harassment;
and the right to a safe and healthy workplace.
If you are an employer, you must ensure that your employment contracts protect your business interests. You also need to be aware of laws that regulate the employer-employee relationship, such as anti-discriminatory and harassment laws and workers' compensation laws.
ASSET PROTECTION
Businesses face many risks, and one of the best ways to protect your company is to establish a solid asset protection plan. At Ward + White, our Dallas business lawyers can help you create an asset protection plan tailored to your assets, liabilities, and other business goals.
FINANCIAL TRANSACTIONS
We have represented multiple parties in financial transactions, such as:
Buyers and sellers facing disputes with the purchase and sale of businesses.
Lenders and borrowers dealing with secured and unsecured business loans
Landlords and tenants in the negotiation of commercial leases.
COMMERCIAL REAL ESTATE AGREEMENTS
The attorneys at Ward + White have represented many clients in negotiating and drafting commercial real estate agreements. Our goal is to help our clients meet the best terms in their lease or purchase agreement.
COPYRIGHTS AND TRADEMARKS
As a business owner, you want to make sure that your intellectual property is protected. At Ward + White, we can help you with copyrights and trademarks. We have experience working with countless entities to safeguard their ideas and inventions. We will work with you to customize our services to your unique business needs.
BUSINESS DISPUTES AND LITIGATION WE HANDLE IN DALLAS, TEXAS
The attorneys at our Ward + White have the experience and knowledge to handle a wide range of business disputes, including:
Breach of contract,
Business torts,
Partnership and shareholder disputes,
Trade secret misappropriation,
Non-compete agreements,
Fraud and deceptive trade practices
Construction litigation,
and insurance coverage disputes.
If you are a business owner or manager facing legal disputes, we encourage you to contact us and book a free consultation. With our help, you can make informed decisions about how to proceed with your case and achieve the best possible outcome.
CONTRACT DISPUTES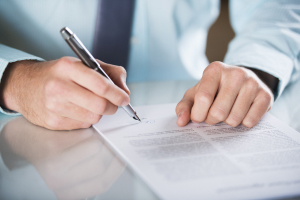 Dallas business litigation attorneys regularly represent various parties in contract disputes. We have significant experience in breach of contract litigation, including breach of warranty, non-compete, and employment agreements.
FRAUD ISSUES
When business deals go wrong, they can result in legal action. You need an experienced business lawyers to protect your rights and interests. The attorneys at Ward + White have represented clients in a wide variety of fraud cases, including:
Breach of contract
Securities fraud
Investment fraud
Mortgage fraud
Identity theft
PARTNERSHIP, SHAREHOLDER, AND CORPORATE DISPUTES
As a business owner, you know that disputes among business partners, shareholders, and corporate officers are prominent. At Ward + White, our Dallas business lawyers have the experience and legal knowledge to handle business discourse efficiently and retain beneficial partnerships.
TRADE SECRETS, UNFAIR COMPETITION, AND NON-COMPETE AGREEMENTS
You must protect your company's valuable trade secrets and other confidential information as a business owner. You also need to be able to compete fairly in the marketplace. Ward + White can help you establish security to safeguard your company's trade secrets.
EMPLOYEE DISPUTES
Businesses can hardly operate without employees. Furthermore, employee disputes can be costly and time-consuming. That is why we provide a solution to help our clients resolve their employment disputes as efficiently and effectively as possible. We have experience handling a variety of employee disputes, including:
Wage and hour disputes
Discrimination and harassment claims
Contract disputes
Leave of absence issues
MERCHANT AND VENDOR DISPUTES
Facing vendor disputes is inevitable as a business owner. Having an experienced business lawyers on your side is crucial to providing efficient resolution to these disputes.
At Ward +White, we have represented clients in countless merchant and vendor disputes, ranging from simple contract disagreements to complex breach of contract cases.
We understand the importance of maintaining good relationships with your vendors and will work to resolve the dispute in a way that is favorable to you and your business.
DIRECTORS AND OFFICERS' LIABILITY
Ward + White is a business law firm specializing in business law violations. We offer curated solutions and undaunted representation, ensuring the best outcome for our client's unique cases. We can help you develop a solid legal defense against business law violation accusations.
FRANCHISE DISPUTES
Ward + White has the knowledge and experience to handle your franchise dispute. Whether you're facing a breach of the franchise agreement, territory disputes, or other franchise-related complications, we'll help you through every step of the legal process.
COMMERCIAL REAL ESTATE AGREEMENTS
Ward + White is a business law firm providing full-scale business law solutions, including commercial real estate agreements. Our attorneys have experience drafting and negotiating various real estate agreements, from simple leases to complex purchase and sale contracts. We will work with you to ensure that your end of the deal is upheld.
INTELLECTUAL PROPERTY DISPUTES
We have experience handling all types of intellectual property disputes, including trademark infringement, copyright infringement, trade secret misappropriation, and patent infringement. We understand the unique challenges emerging in intellectual property litigation and are dedicated to protecting your rights.
CONTACT OUR EXPERIENCED DALLAS BUSINESS ATTORNEY FOR A FREE CONSULTATION
Ward + White is a law firm based in Dallas, TX specializing in various business law services. We have a wealth of experience assisting businesses in enterprise formation and dissolution, commercial litigation, tax laws, employment matters, and other business matters.
No matter what legal matter your business is facing, we have a Dallas business lawyers who can help. We offer a free initial consultation to understand your situation and customize an efficient and cost-effective legal solution.
Call us now at (469) 941-0040 to book your free consultation with our legal team. You can also reach us by completing our online contact form.