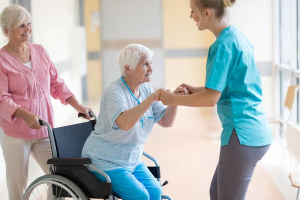 Caring for our elders is a societal responsibility and a matter of personal concern for family members. In Texas, many seniors reside in nursing homes where they expect to receive care, respect, and dignity. Unfortunately, instances of nursing home abuse and neglect are not uncommon. This article aims to help you understand the rights of nursing home residents in Texas and what can be done if those rights are violated.
Admission and Discharge Rights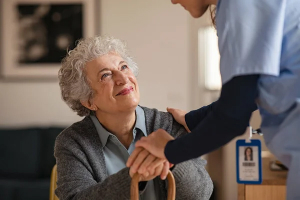 Nursing home residents need to be aware of their admission and discharge rights, with some of the most important points including:
Criteria for Admission to a Nursing Home
Admission to a nursing home should be based on a thorough assessment of the individual's medical needs. The Texas Administrative Code mandates a pre-admission assessment to ensure that the nursing home can adequately cater to the resident's needs. This assessment typically covers medical history, current health condition, and other relevant personal details. Furthermore, nursing homes cannot discriminate against potential residents based on race, color, national origin, disability, or age.
Rights Regarding the Decision to Discharge a Resident
Nursing homes cannot arbitrarily discharge a resident. Discharge is permissible under specific conditions. For example, residents can be discharged if their health has dramatically improved, their needs cannot be met in the nursing home, their presence endangers other people (staff or patients), or the resident has failed to pay. Residents must be given a 30-day written notice before discharge, and a discharge plan must be developed.
Procedures for Appealing a Discharge Decision
Residents have the right to appeal a discharge decision. They can request a hearing with the Texas Health and Human Services (HHS) Commission within 15 days of receiving the discharge notice. During this process, the resident has the right to stay in the facility unless their presence poses a risk to others.
Resident Care and Treatment Rights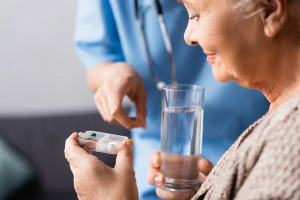 Nursing home residents and their family members should also be aware of their resident care and treatment rights, with some of the most important ones including:
Right To Receive Appropriate Care and Treatment
Nursing home residents have the right to receive appropriate and adequate care based on their needs. This includes medical, nursing, rehabilitative, and personal care services designed to maintain the highest possible physical, mental, and psychosocial well-being. All treatments must be administered under the orders of a physician.
Individualized Care Plans and Assessments
Every nursing home resident must have an individualized care plan based on a comprehensive needs assessment. This plan should include information about the medical treatment required, the nursing care needed, and the necessary rehabilitative services. Regular reassessments must be carried out to ensure that the care plan stays current.
Protection Against Abuse, Neglect, and Exploitation
Residents have the right to be protected against corporal punishment, mental abuse, physical abuse, sexual abuse, verbal abuse, and numerous other forms of harm. Any form of neglect or exploitation is also strictly prohibited. Nursing homes must develop and implement policies that prevent abuse, neglect, and exploitation and ensure these policies are adhered to.
Medical Decision-Making and Consent
Residents have the right to be fully informed about their medical condition and treatment options, including potential risks and benefits. They have the right to refuse treatment and be informed about such refusal's potential consequences. Informed consent must be obtained before any treatment is administered.
Privacy and Confidentiality Rights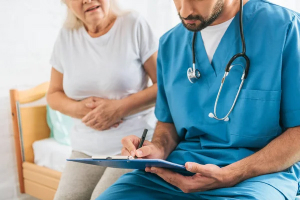 All nursing home residents also have specific rights to privacy and confidentiality, and some of the most important examples are:
Protection of Personal Information
All personal and medical information of a nursing home resident is confidential. Residents have the right to access their records within 24 hours of making a request, and they should be provided copies of their records within two working days.
Limitations on Sharing Resident's Health Information
Nursing homes are bound by the Health Insurance Portability and Accountability Act (HIPAA), which imposes strict limitations on sharing a resident's health information without their consent. Only relevant information necessary for treatment, payment, and operations may be shared and only with those who need to know.
Consent Requirements for Disclosure of Information
Residents have the right to control who receives their personal and medical information. Written consent must be obtained from the resident or their legal representative before any such information is disclosed to anyone not directly involved in the resident's care.
Visitation Rights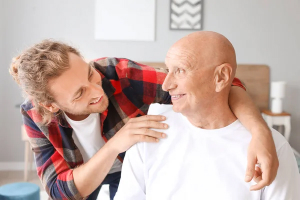 Nursing home residents should also be aware of their visitation rights, and some of the most important examples are:
Right To Receive Visitors
Nursing home residents can receive visitors of their choice at any time. The facility must provide immediate access to family members and others who visit with the resident's consent. This unrestricted visitation right plays a crucial role in maintaining the psychological and emotional well-being of the residents, ensuring they remain connected with their loved ones and the world outside the nursing home. It also allows family and friends to monitor the care and treatment the residents receive closely.
Limitations on Visitation Rights
While residents have the right to receive visitors, nursing homes may impose reasonable restrictions to protect all residents' health, safety, and privacy. These restrictions should be communicated to the resident and their visitors. For instance, the nursing home may limit visitation hours or the number of visitors a resident can have at a given time to prevent disturbances and maintain a peaceful living environment. Such restrictions must be non-discriminatory and not unnecessarily infringe on the resident's rights.
Procedures for Resolving Visitation Disputes
If a dispute arises over visitation rights, the resident has the right to seek a resolution through the nursing home's grievance process. The resident can also seek help from the Texas Long-Term Care Ombudsman program, which advocates for residents' rights. It's important to remember that every resident has a voice and a right to defend their interests. If a visitation dispute cannot be resolved amicably within the facility, the resident or their loved ones can escalate the matter to external oversight agencies or consider legal action.
Rights To Personal Possessions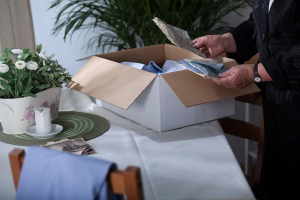 All nursing home residents also have specific rights as they pertain to personal belongings, and some of the most important examples include:
Protection of Personal Belongings
Residents have the right to keep and use their personal possessions, including clothing and furnishings, as space permits, unless these pose a risk to their health or safety or that of others. The nursing facility should take reasonable precautions to safeguard residents' property.
Procedures for Reporting Lost or Stolen Items
Residents should report any lost or stolen items to the nursing home administration. The facility should have a procedure in place to investigate such incidents and make necessary amends. Nursing home residents should be able to quickly recover their stolen items if they are present in the facility.
Remedy for Property Damages
If a resident's property is damaged due to the nursing home's negligence, the resident has the right to seek compensation. This can be through the facility's insurance coverage or by seeking legal remedy. A firm process must be in place to remedy any property damage that may have happened.
Grievance and Complaint Procedures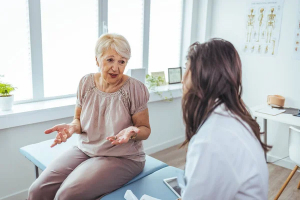 Nursing homes must also make clear a grievance process or complaint procedure. Some of the most important points include:
Process for Filing Grievances
Residents have the right to file grievances without fear of reprisal. Nursing homes must provide a formal process for residents to lodge complaints about their care, treatment, or any violation of their rights.
Investigation and Resolution of Complaints
Nursing homes must promptly investigate any complaint made by a resident and take appropriate action to resolve the issue. Residents should be informed of the outcome of their complaints and any actions taken.
Right to Protection Against Retaliation
Residents can voice grievances and recommend changes without fear of discrimination, coercion, or reprisal from the facility. Any form of retaliation against a resident who complains is prohibited.
Resident Councils and Advocacy Groups
A resident council and advocacy group are among the most important pieces of the puzzle, and some of the most important critical points include:
Importance of Resident Councils
Resident councils provide nursing home residents with a platform to voice concerns and make suggestions about their care and the facility's operations. They play a crucial role in ensuring residents' rights are respected, and their needs are met. This includes Medicaid residents, who sometimes receive poor care.
Participation in Resident Councils
Residents have the right to participate in resident councils. These councils enable residents to have a say in decisions that affect their daily lives within the facility.
Role of Advocacy Groups for Nursing Home Residents
Advocacy groups play a crucial role in safeguarding the rights of nursing home residents. They provide support, advice, and representation to residents, helping to ensure that their voices are heard, and their rights are protected.
Legal Remedies and Enforcement
There are plenty of legal remedies available for nursing home residents who have concerns, and some of the most important examples include:
Civil and Criminal Actions for Violations
Legal action can be taken if a nursing home violates a resident's rights or fails to meet the required standards of care. This could involve civil action for compensation or, in serious cases, criminal prosecution.
Legal Representation and Advocacy
Residents have the right to legal representation in matters related to their care and treatment. Lawyers can provide valuable assistance in understanding residents' rights, navigating legal processes, and seeking remedies for violations.
Reporting Concerns to Regulatory Agencies
Concerns about the care or treatment received in a nursing home can be reported to regulatory agencies, such as the Texas Health and Human Services Commission or the Texas Department of Aging and Disability Services. These agencies can investigate complaints and take appropriate action.
What Your Nursing Home Abuse Lawyers Can Do for You
A nursing home abuse lawyer can provide valuable support and assistance if you suspect a loved one's rights are violated in a nursing home. They can help you understand your legal options, guide you through filing a complaint or lawsuit, and represent you in court.
It would help if you worked with an experienced lawyer who can advocate for your rights and interests, and that is where our team can help you.
Speak With Our Texas Nursing Home Abuse Lawyer at Ward + White To Defend Your Rights Against Nursing Home Abuse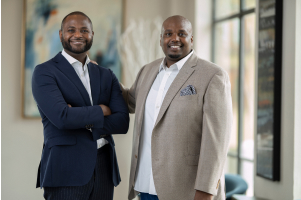 At Ward + White, we are dedicated to protecting the rights of nursing home residents. Don't hesitate to reach out if you believe a loved one is being mistreated in a nursing home. We will help you navigate the legal process and seek justice for your loved one.
Let us stand by you in your time of need. We can help you protect your financial affairs, ensure adequate and appropriate care, and help you if someone refuses medical treatment. We have already worked with plenty of other residents in nursing homes, and we can also help you.
Give us a call today to schedule an initial consultation.