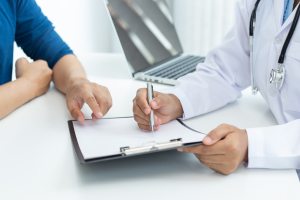 If you've been injured in Texas and you're looking for a personal injury attorney to help you recover compensation, your medical records serve as important information in your case.
These records address any medical treatment you need as a result of the injury, which can increase the strength of your personal injury claim.
Understanding what kinds of medical bills and other information you need to provide regarding your medical expenses will give your attorney details and help them build a case to protect your best interests.
Here are the most important issues to consider regarding medical records and your personal injury case, so you can be more prepared and have additional peace of mind throughout the legal process.
How Medical Records Are Used as Evidence in Texas Personal Injury Cases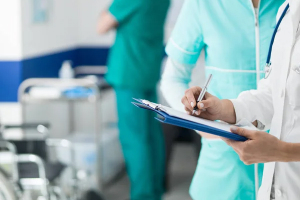 In a Texas personal injury case, medical records serve as one of the biggest pieces of information to document your injuries. There may be police reports, witness statements, and other details provided, but your medical records are key.
The proper documentation of the type and severity of your injuries can go a very long way toward seeking damages. If you undergo significant medical treatment or need ongoing medical care, your personal injury case may have a higher value.
Without medical records, it's much more difficult for your personal injury attorney to substantiate the extent of the damage you suffered, and that could make it harder to recover compensation. You need to make sure your lawyer has all your records, so they can be used as evidence for making your case.
The Role of Medical Documentation in Personal Injury Cases
Showing that you were injured is only part of what your personal injury attorney will do in your case. They also need to show how severely you were harmed, the ongoing care you'll need, and that the other party caused the harm you experienced.
Medical records are vital to doing that and can shed a lot of light on personal injury cases. For example, if you have prior injuries, they can be more easily separated from the current case, which helps address the recent damage. The importance of medical documentation in a Texas personal injury case cannot be overstated.
Proving the Existence of Injuries
The first thing medical records do in personal injury cases is prove that injuries occurred at all. If you were harmed but you didn't seek medical care, there's no way to provide details of what kinds of injuries you experienced.
Make sure you see a medical professional after the incident, and work with them on any specialists or others you need to see. You may be asked to take several medical tests, as well. If you follow all your doctor's orders regarding your injuries, your medical records will create proper documentation of the seriousness of your condition.
Establishing a Causal Relationship
Another reason to see doctors and get your medical records is so you can establish a causal relationship between the incident you experienced and the injuries you now have. If you can't show a link between the two, it can be difficult to get compensation.
In personal injury cases, you can generally only recover if your attorney can show that you were harmed directly due to something that another party did. Their actions need to lead to your injuries and be the cause of those injuries. Medical records can help show that.
Demonstrating the Severity of Your Injuries
Sometimes, a person might not look like they were badly harmed by something. But the medical records will tell a different story. Internal injuries, for example, need to be documented because they can't typically be seen just by looking at someone.
The mental and emotional toll that injuries take is also hard to see, and medical records can be used to indicate the severity of personal injury cases when it comes to more than just physical examination. The doctor's notes provide important details.
Calculating Damages
To calculate damages in personal injury cases, attorneys need to know what medical procedures you've had, what medical providers say about your condition, the details of emergency room visits, and more.
Your billing records can give important insight into a personal injury case because they show the true financial cost you're facing from a motor vehicle collision or other accident. This helps your attorney know what they should be asking for in your case.
Establishing the Need for Ongoing Care
If healthcare providers have said that you need ongoing care, that care could be very expensive. The length of time you'll need this care, along with the details of that care, will all be part of your medical records.
Your attorney must seek out rightful compensation from another party who played a significant role in your injury. Working with your doctors helps collect evidence of the accident and establishes what you'll need for the future, not just the present.
Types of Medical Documentation to Obtain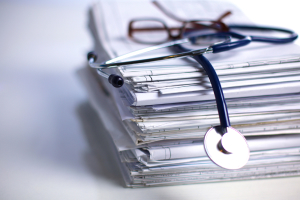 Since medical records play such a crucial role in personal injury cases, you want to be sure you're working with medical experts and getting all the details you need to make your case.
As you see different healthcare providers, be sure that everything gets added to your cart. Then you'll have complete records to provide to the attorney helping you.
Medical Records
Basic medical records should always be included in personal injury cases. Any healthcare providers you've seen as a result of the accident may have important notes that your attorney will need.
Medical Bills
Including medical bills is also important since it showcases the actual cost of the injury. When you have the right billing records for your treatment, it's excellent evidence of the extent of the compensation you deserve.
Imaging Studies
Imaging studies such as CT scans can help with compensation since they offer evidence and documentation of your injuries that can't be easily refuted. Your doctor may order several scans and tests. Make sure you discuss the importance of this for your case.
Expert Reports
Expert reports also add to the records you can take to your attorney. For example, if you had CT scans and an expert studied them to provide an opinion on the course of your treatment, you want to include that. It's additional evidence and documentation.
Prescription Records
The medical records in personal injury cases should include prescriptions. Not only does this contribute to the amount of compensation you may deserve, but it also shows what your doctor believed you needed to treat pain and suffering, as well as medical conditions.
Rehabilitation Records
If you've had to attend physical therapy or other kinds of rehabilitation after your accident, those records could play a pivotal role in showing whether you'll need long-term support. These records can also help address the significance of your injury.
How to Obtain Medical Documentation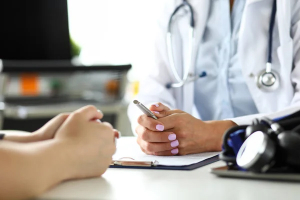 There are several ways to obtain documentation for a personal injury claim. First, request all your medical records. That will provide a lot of evidence, and your lawyer can use it as strong documentation for your case.
Also, keep a personal injury journal. Detail what you're working through and experiencing. If you have pain, or you're grappling with mental health issues, a loss of income, or other issues from the accident, it's important to talk about them in a way that can be used as evidence.
Your lawyer may not want you to talk to others about your case, and having a journal is another way to get your feelings and concerns out. Not only does it provide a way to document your physical discomfort and recovery, but it can also be used to show how the accident impacted your daily life and your future.
You should keep your documents organized, so you can quickly provide anything that's specifically requested. That will make the process easier and help your lawyer discuss any concerns they have quickly and efficiently. A file or folder, notebook, box, drawer, or other space can be set aside just for your case documents, so you'll always know where they are.
Consulting your attorney matters during your claim. You want to make sure they have the documents and reports needed to process your case as quickly as possible. Working closely with your legal team increases your ability to settle your case and move on.
Be sure to maintain a good record of communication with your doctor, lawyer, and others in the case. As a patient, you need to focus on your health first. But you also want to provide reports and documents to the people who need them.
It's likely your lawyer will ask you not to talk to the other party or their insurance company, though, so be sure you're only working with the trusted professionals who are helping you and addressing your case.
Communication with anyone who wants to talk about your case should go through your lawyer to reduce any chance of misinformation or other problems.
How Our Texas Personal Injury Lawyer Can Help You
Working alongside a personal injury lawyer can assist you in documenting the seriousness of your injuries after an accident. Your lawyer will also present your case to the other party and their insurance company and can take it to trial if necessary.
Working with a lawyer on your injury claim can mean a higher chance for compensation and the potential for a much larger amount than you would be offered if you worked directly with the insurance company. As a patient, you deserve the chance to heal and move past your accident.
That can be hard to do when you're trying to handle everything yourself. Your medical records will tell an important story, and you want to make sure you're working with legal professionals who can use those records as evidence to recover fair and just compensation for you.
Call Our Texas Personal Injury Attorney at Ward + White Today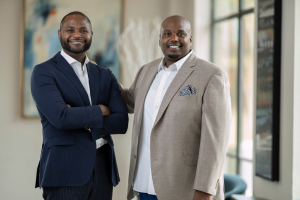 If you've been injured in an accident that another party caused, you may have a personal injury case. Get in touch with a lawyer today, and find out what your options are for seeking compensation.
Depending on the treatment you've received and what you may need in the future, you may be able to recover significant compensation for your injuries and expenses.
Your medical records are particularly important if you're a plaintiff in a personal injury case, so you'll want to seek medical care and work with your doctor on any needed tests or treatments.
Contact Ward + White today, and let us help you seek compensation. You deserve fair and just treatment for harm caused to you by another party. You don't have to fight this battle alone. We're here to help.