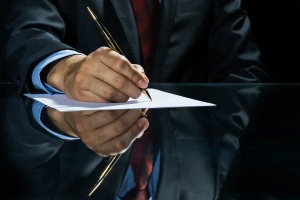 Like the other 49 states, Texas has its time limitations within which people can seek compensation for their personal injury claims for damages and other losses.

After an accident or injury caused by another person or entity, the case prescribes once the statute of limitations passes. The injured person can no longer pursue civil action for their grievance against the allegedly liable parties.

That means that the victim of an accident can be left holding the financial bag for all their medical, hospital, therapy, and surgery bills.

Worse, some accidents don't initially reveal all the damage the injured victim suffers. For instance, a landscape architect who gets hit from behind in a car accident might think their sore back will heal within days or weeks at most.

But the injury could be the start of a lifelong battle with chronic pain and the end of their ability to continue working such a physically demanding job. Acting swiftly to preserve their right to file a claim for damages could be a life-altering decision that allows the victim to continue to put food on their table and pay their mortgage each month.
What Is the Texas Statute of Limitations for Personal Injury Claims?
According to regulations outlined in Texas Civil Practice & Remedies Code Section 16.003, any personal injury claims resulting in civil actions can't be filed more than two years after the day the cause of action accrues.
If that legalese makes your head spin, the civil remedies code means the filing deadline is two years for a Texas personal injury lawsuit. The Texas statute of limitations clock starts ticking when the incident or accident that caused the personal injury occurred.
What if You File the Injury Lawsuit After the Deadline?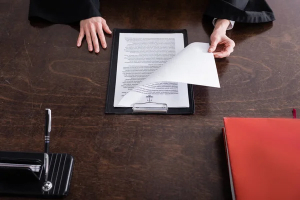 In nearly every case, all adults except those with an unsound mind have just two years to file personal injury lawsuits in the state courts having jurisdiction over the area where the personal injury occurred. Sometimes, plaintiffs can choose to file their cases in other potential jurisdictions.
Those on whom the window of opportunity has closed to file a personal injury claim failed to exercise due diligence. They did not file their personal injury lawsuit on time. In most circumstances, these late claimants lose all rights to seek civil redress for their damages.
What Exceptions Are There to the Statute of Limitations in Texas?
As in many, if not most, areas of personal injury law, there are exceptions to the two-year statute of limitations for filing a personal injury lawsuit. If those exceptions apply, the proposed plaintiffs have additional time to file a personal injury lawsuit against the defendant or their personal injury lawyer.
Below are some of the most common exceptions for which courts routinely accept personal injury lawsuits filed after the statute of limitations has passed.
Claims Involving Minors and Legally Disabled Persons
The statute of limitations can be extended if the proposed plaintiff was "under a legal disability" at the time of the personal injury or accident.
"Under a legal disability" can mean that the injured person was of unsound mind when they suffered the personal injury. It can also mean that the personal injury victim was a minor under 18 when the incident occurred.
When the victim turns 18, the statute of limitations clock begins ticking. In cases where an injured person is of unsound mind at the time of their personal injury, the clock only starts ticking if or when they are deemed competent again.
Claims Against First-Party Automobile Insurance
For plaintiffs filing personal injury claims against first-party automobile insurance, aka the insurance companies with whom they have their policies, the statute of limitations ranges from two to four years.
An extended statute of limitations sometimes applies to uninsured and underinsured motorist claims. Extending statutes of limitations also apply to personal injury protection claims.
Wrongful Death Claims
Another exception to the two-year Texas statute of limitations exists for wrongful death cases. It is because there can be an extended period between the accident or injury date and the person's demise.
So, if your loved one was seriously injured in a car accident but lingered for months or even years before passing away from their injuries, the Texas statute of limitations begins on the date of their death.
Inherently Undiscoverable Injuries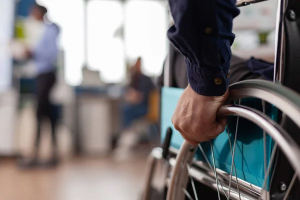 Some injuries qualify as "inherently undiscoverable" during the usual two-year statute of limitation. A skilled Texas personal injury lawyer can extend the statute of limitations deadline by exercising due diligence and petitioning the court to apply the discovery rule.
Should the court agree that the discovery rule applies, the normal two-year statute of limitations rule can be suspended until the plaintiff's injury is or should have been discoverable using due diligence.
Defendant Leaving the State
Defendants who leave the jurisdiction of the state of Texas post-accident but before a plaintiff can file their lawsuit stop the deadline clock until they return. Any significant time spent out of the state does not count toward the expiration of the statute of limitations.
Injury Claims Against the State of Texas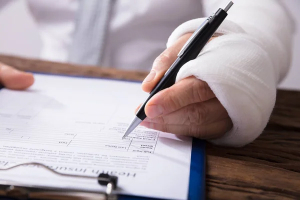 Under the terms of the Texas Tort Claims Act, if the defendant is in the state of Texas, the statute of limitations drops to only six months.
Maritime Claims
Maritime regulations like the Jones Act govern what occurs in international waters. Maritime accidents, too, are subject to Maritime Law Title 28, § 1333.
That law effectively hands jurisdiction over maritime lawsuits to the Texas state courts and may extend the statute of limitations to three years for filing personal injury claims.
Asbestos and Silica-Related Claims
Personal injury claims stemming from asbestos exposure are exempted from the statute of limitations because these silica-related injuries cause terminal illnesses like mesothelioma and asbestosis.
However, the period between exposure and illness can be several decades. These extenuating circumstances receive reasonable extensions allowed by the courts.
Claims Involving Sex Crimes Against Adults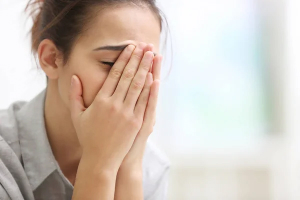 Sex crime victims, including those victimized by sexual trafficking, have five years to file a personal injury lawsuit from the time of their assault and injury.
Why Do We Have a Statute of Limitations?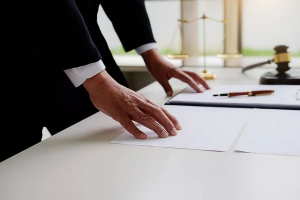 Civil claims carry statutes of limitations, so plaintiffs file lawsuits on time. It keeps possible defendants from living indefinitely under the threat of litigation.
Without due process of personal injury claims, evidence gets lost or compromised. Witnesses die. The Texas statute of limitations for personal injury cases gives plaintiffs and their doctors sufficient time to assess and treat the damage the victims suffered. Personal injury lawyers can include the cost of future medical care and treatment in their petition for damages.
Do You Need Help With Personal Injury Claims?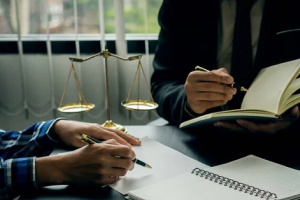 Most injured people do. Few laypersons without legal backgrounds can successfully navigate the Texas civil practice of filing and litigating even basic personal injury claims.
Claimants must remember all these deadlines for filing personal injury lawsuits. They must also keep the above exemptions in mind. They must do all this while attempting to heal and recover as much as possible from their injuries.
How Can Ward + White Help Ensure You Don't Run Out of Filing Time or Fail to Miss an Exception?
Our Texas personal injury lawyers have years of legal study and experience litigating personal injury cases in front of Texas judges and juries. We understand the nuances of our often complex civil litigation laws. We keep accurate calendars for all the dates when lawsuits and exceptions must be filed before our clients' cases prescribe and no further legal action can ensue.
Whether it is at the negotiation table leveraging for the highest settlement possible for our clients or fighting tooth and nail for their interests in the courtroom, the attorneys at Ward + White are always on your side.
Contact Our Experienced Personal Injury Attorney Today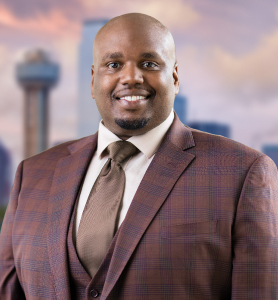 Would you like to know more about how our legal team at Ward + White can help you recover financial compensation after a car accident or other incident left you injured? We can file a personal injury lawsuit to recover compensation for your injuries, damages, and other losses.
Call us today at (469) 224-1696 to schedule a free consultation and learn how we can help you seek the civil justice you deserve after suffering personal injuries due to a liable party's negligence.
Frequently Asked Questions
How long after an accident can you sue in Texas?
Under most (but not all circumstances) personal injury claims must be made two years after the injury-causing date.
How long do I have to file a personal injury claim in Texas?
In most cases, lawsuits for personal injury claims must be filed within two years post-accident and subsequent injuries.
Can I make a personal injury claim after 3 years?
There are cases where you may be able to file your Texas personal injury case after three years. Our knowledgeable attorneys can offer guidance and advice in these unusual circumstances.
What is the statute of limitations for personal injury in Texas minors?
Once the injured person turns 18, they typically have two years to file their Texas personal injury lawsuit.